First of all, how do you know if your hormones are balanced?
Women often ignore the most common symptoms of a hormonal imbalance.

Imbalanced hormones can lead to symptoms such as: menstrual cramps, fatigue, hot flashes, acne, insomnia, hormone imbalance, endometriosis, PCOS, fibroids, cysts, infertility, thyroid issues, low energy and tired all the time.

Somehow, we've come to think these issues are normal and that these problems are just part of being a woman.
I can assure you this is not the case—it isn't something any woman should have to live with or consider normal.

Women have been recommended medicinal solutions such as birth control or hormone replacement therapy, which may help, however these "cures" do not really address the root cause of your hormone imbalance.
Did your doctor, ever ask you about what you're eating? Surely, that should be the first place we start!
Root cause medicine addresses diet because food is foundational to healing.
Our medical system hasn't always been supportive of women's suffering, as though feeling terrible is simply part of being female. This hormone blame game goes back to the 1950s and 1960s when women started experiencing increasing health problems, and health professionals either concluded it was "just hormones" or that these women were crazy, bored or lazy.

We've been trained to believe hormones (and now genes too) are the cause of everything. This belief is so disempowering.
Let's start by discussing what it means to have balanced hormones:
You spend your day feeling calm and energised.
You don't feel stressed or overwhelmed.
Periods are not necessarily 28 days apart, but they are regular.
You go to sleep at a reasonable hour and sleep through the night, getting 7-8 hours of sleep (it is fine to have an afternoon nap when needed, as that is part of our natural sleep cycle).
You have good brain function – the fog has lifted and your memory and focus are regular.
Your hair grows where it is supposed to grow and not elsewhere.
Your muscles and joints are not sore and you feel limber.
Your skin is clear and smooth and not dry.
You maintain a good sex drive and you function as you should
IF THIS DOESN'T DESCRIBE YOU THEN ……..What if you could START address these issues with something as simple as a hormone balance food plan?
Whether you're vegan, vegetarian, or just believe in eating healthy, I'm sure you agree we should be eating whole foods and that we should avoid processed foods, sugars, refined oils, food additives, or food that contain antibiotics, hormones and pesticides.
By focusing on whole foods and creating a new way of eating for yourself, you can repair your hormone imbalance and keep your body working smoothly.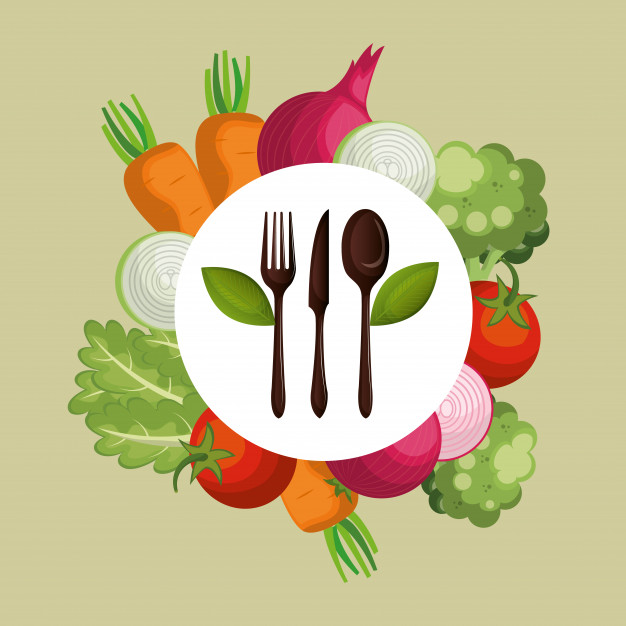 "You have the power to leverage the benefits of nutrition to heal your body"
When the word "hormones" is used, most think of oestrogen, progesterone and testosterone. The truth is that you have many hormones that regulate the functions in your body and interact with each other, making them more complicated than the average person would assume.
Healthy hormones are not just reproductive hormones, but also adrenal, thyroid, liver, digestive and intestinal. They all have to function properly.
The goal is to supply your body with foods/herbs/spices that it can use to support the systems that are involved in regulating your hormones.
"Our food, our hormones, and our health are all interconnected. Never underestimate the power of food to balance your hormones."
There are 7 interconnecting systems in your body that produce hormones and must function well in order for your body to work properly.
1. The Adrenals:
You may think your brain is in charge but the truth is that the adrenals rule the roost. They decide if you are going to function as designed or if any of your normal functions need to be rearranged so you can deal with stress.
As far as the adrenals are concerned, stress for any reason is a danger and you must be protected. Think of them as having a powerful brain of their own, they can:
– increase your appetite or shut it down
– signal to the liver to drive up your blood sugar
– stimulate your metabolism and thyroid function or slow it down.
– convert testosterone to oestrogen
– reduce progesterone production to allow for the production of more cortisol, the number one hormone the adrenals like to use to help you feel energised enough to deal with stress (at least for a while, since they are not designed to do this all the time).
A surplus of cortisol is linked to many symptoms including fatigue, blood sugar problems, weight gain, depression, mood swings, anxiety, and menopausal symptoms such as hot flashes and low sex drive. It's also linked to the development of degenerative illnesses such as diabetes, heart disease and cancer.
Excess cortisol can suppress thyroid function, put extra pressure on the liver, hinder sex hormones and inhibit digestive and intestinal function.
There are many stress-reducing strategies that you can employ, but what you eat and when can make a big difference, allowing the body and the adrenals to have all of the nutrients they need to function appropriately.
Adrenal Herbs: Schizandra and maca are both adrenal adaptogens, which means that they balance the adrenal function. They can be taken as supplements but are also found in some foods.
Schizandra is a berry. Maca is a root that also comes as a powder. Both can be easily incorporated into your routine .

Herbs for the adrenals: Licorice root (avoid if taking high blood pressure medicine) and ginseng are also great for the adrenals and helpful for hormones.
2. The Liver
No organ is as hardworking as the liver. With over 400 functions to accomplish, it is busy and requires plenty of nutrients. The liver produces cholesterol which is a building block for oestrogen, testosterone, progesterone and cortisol. It also aids the thyroid and helps regulate metabolism.
Cholesterol is needed to produce bile which is essential for digesting fats and helps remove toxins from the body. The liver is the main detoxification organ. Not only does it remove toxins, both the kind we ingest and the kind that our bodies make, but it detoxes out excess hormones as well. There are many foods that support liver health and the detoxification process.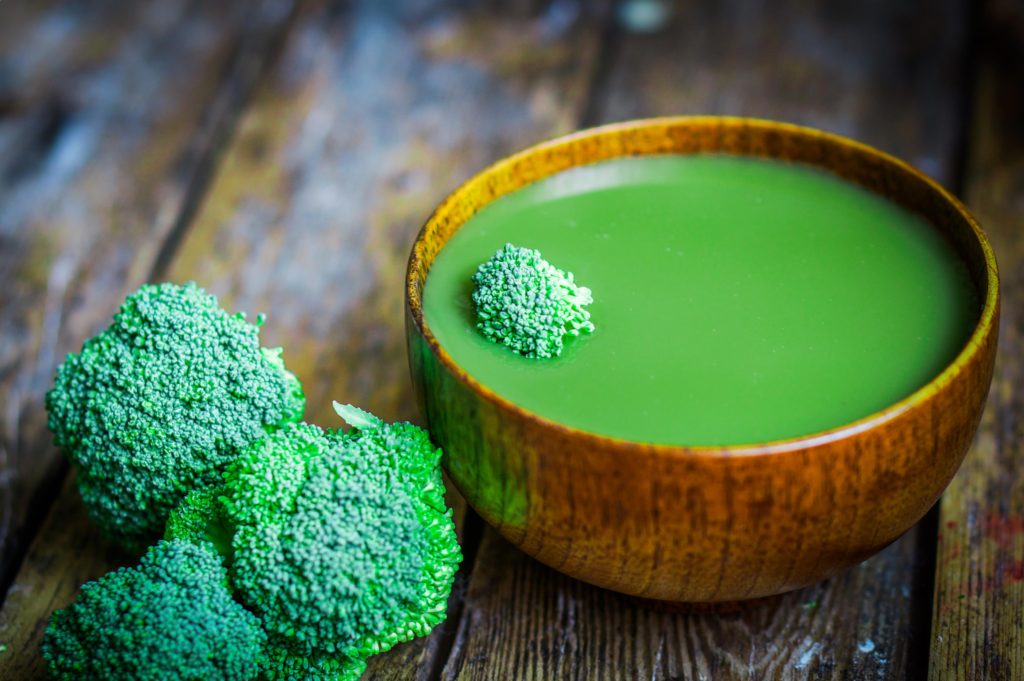 Key Liver Foods: Cruciferous vegetables such as broccoli, Calcium-D-glucuronate foods such as apples and grapefruit, bitter foods like dandelion or collard greens, and sulfur-rich foods such as garlic and onions.
Herbs for the liver: Milk thistle is very beneficial. Milk thistle is a seed that has amazing properties to help the liver function better. It not only supports the liver detoxification process; it helps repair liver cells. Hormone health requires a healthy liver so this would worth adding to the diet.
3. The Digestive System:
This is where everything starts, good and bad. If you eat foods that your body needs and you digest and absorb them properly, you will benefit from the nutrients.
If you do not have proper digestion and absorption, the foods will not be as effective. This can be improved by practicing proper eating habits, reducing stress, improving good bacteria levels and eating enzyme-rich foods.
Key Digestive System Foods: Fermented foods, herbs and spices, apple cider vinegar can all be helpful.
4. The Thyroid:
The role of the thyroid is to control your metabolism. It helps regulate breathing, heart rate, the central and peripheral nervous systems, body weight, muscle strength, menstrual cycles, body temperature and cholesterol levels.
Thyroid Foods: Sea vegetables like nori or arame, seafood, himalayan sea salt, and coconut oil.
5. The Intestinal System and the Microflora:
The good bacteria in your gut helps regulate everything, supporting liver function, thyroid function, adrenal function, digestive and intestinal function as well as reproductive function.
A hormone balancing food plan must include probiotic and prebiotic foods that help stabilise the gut bacteria. We are all unique, so the quality and quantity of our good bacteria varies. This means that gut bacteria can play a small role or be a huge factor in any health issue.
Gut health is complicated and may require extra guidance from a professional. However, supplying the gut with the right foods will work well with any protocol.
Key Intestinal System Foods: Fermented foods, prebiotic foods, fiber-rich foods and water (preferably non-chlorinated – do not drink reverse osmosis or distilled) are all good for the intestines.
All of these systems directly affect the health of your hormones as well as each other. Because of that, it is improper practice to work on only one of them. You have to work on all of them. You can do this by working on your stress levels, managing your lifestyle, and taking any necessary supplements to compensate for what you are not getting through your food.
Now, let's take a closer look at the top ten hormone-balancing foods and herbs you can choose to start making changes right away.
TOP 10 FOODS & HERBS TO BALANCE HORMONES
The foods listed below are in no particular order. You may find that some of these are easier to incorporate into your daily diet than others. Take it slow and add just a few at a time to prevent the feeling of being overwhelmed by making such a drastic diet change.
1. MACA
Maca is known as a hormonal adaptogen, which essentially means it contains nutrients that help balance hormones.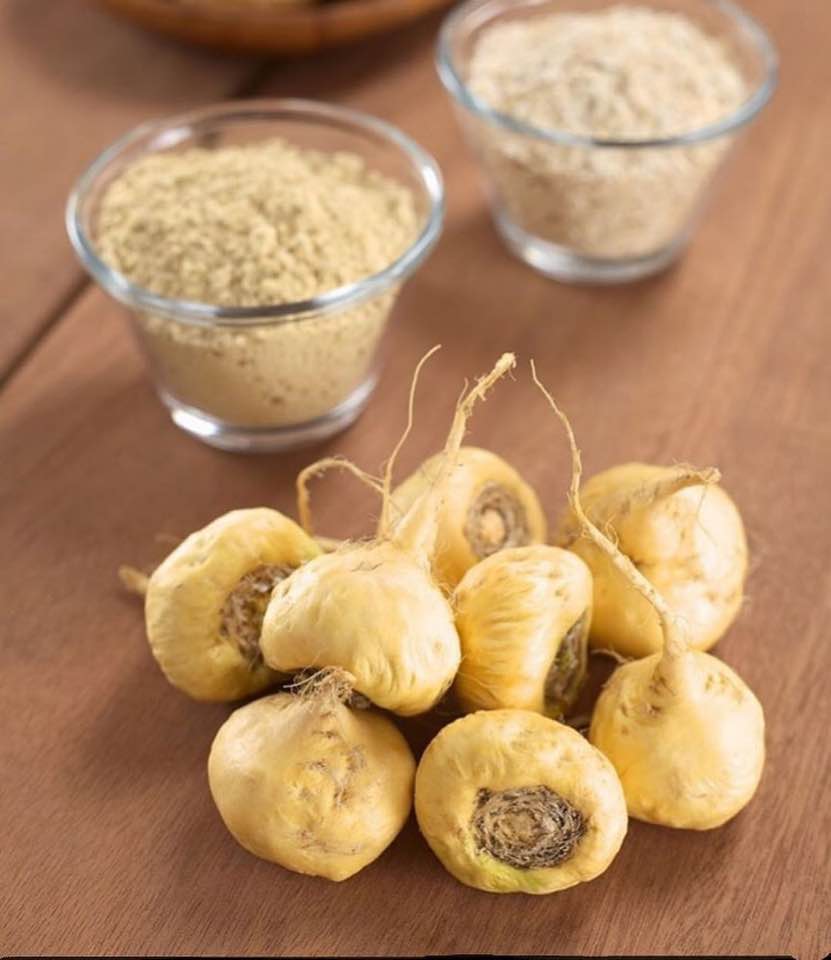 How does it help? First it helps balance adrenal cortisol levels that may be out of balance due to stress. It cam help to prevent the effects of high cortisol and improve the function of the adrenals despite low cortisol. It also helps with low thyroid function, stabilises blood sugar levels and improves energy levels.
Maca also help with sexual function. For women, it can help with menstrual cycles, fertility, menopausal symptoms, improve bone health and muscle mass, and help libido.
For men, it helps with libido and energy levels, improves testosterone levels, improves bone and muscles mass, helps with prostate function, fertility and erectile dysfunction.
How to use: Maca is a root vegetable that is available as a powder in a package or as capsule or an extract. To use it in recipes, the powder goes well with ingredients like chocolate in a smoothie or in dips like guacamole or legume dishes. Strong flavours like garlic, onions, cumin and cayenne also work with maca.
2. Schizandra
Schizandra is a berry although it's not known for its tastiness – a shame as it has many benefits.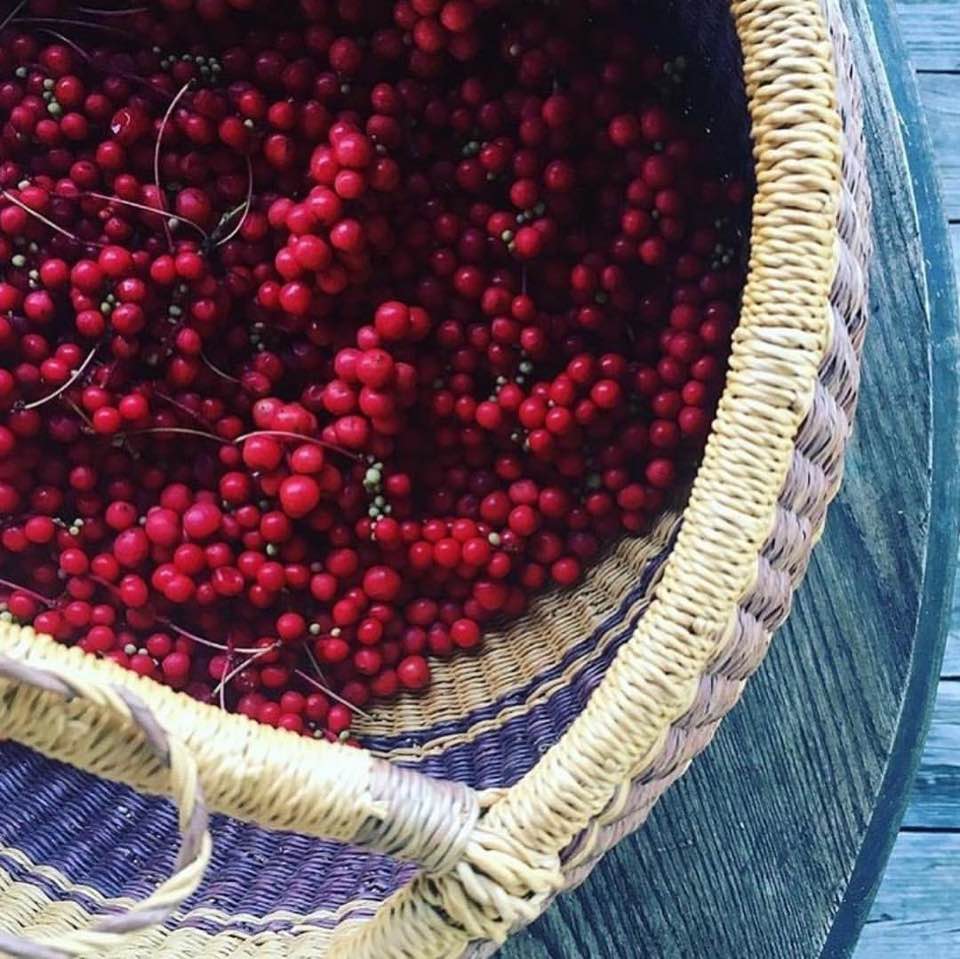 It's an adrenal adaptogen, meaning it can help balance cortisol levels whether they are high or low. It also supports the health of the liver, the kidneys and the nervous system, stabilises blood sugar and improves thyroid function. Schizandra can also boost libido in both men and women.
How to use: Schizandra can be found as dried berries, ground up as a powder and concentrated, or in capsule or tincture form. To add it to recipes, it goes best with other berries and citrus juice. It is easily added to a smoothie.
3. Essential Fatty Acids – Chia & Hemp Seeds
Chia and hemp seeds are a great source of essential fatty acids, Omega 3 and Omega 6, two fats we need to get in our diet.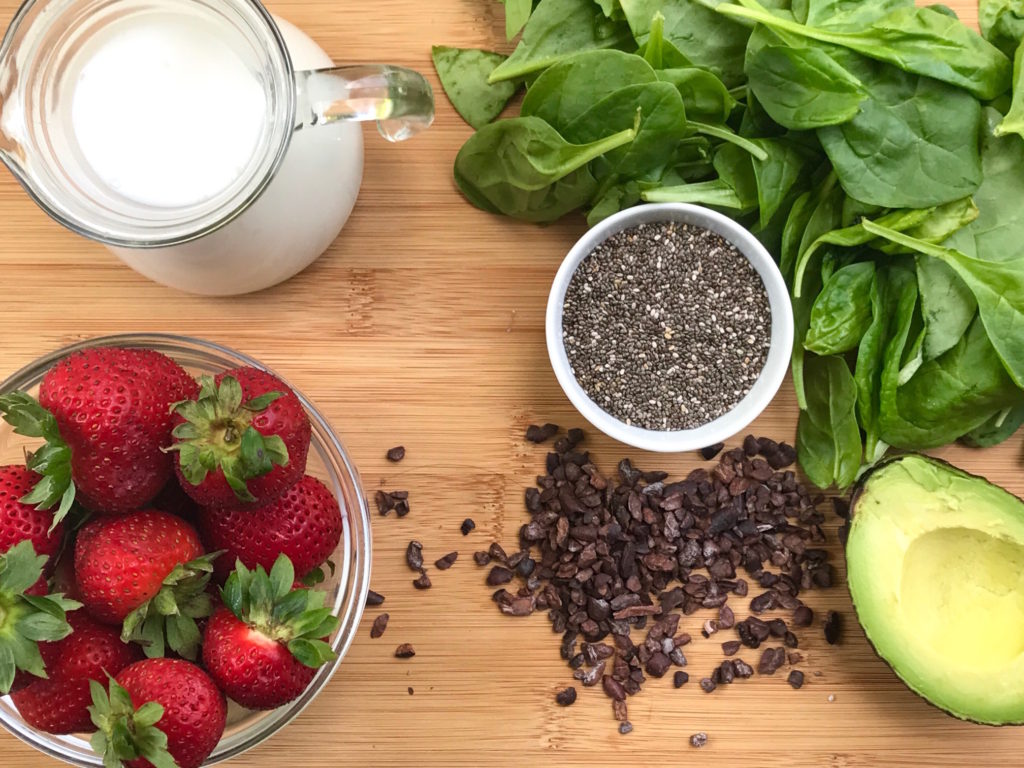 Chia has more Omega 3 and hemp has more Omega 6. Essential fatty acids (EFAs) are need to support the liver, the adrenals, the thyroid, the nervous and help with intestinal health.
How to use: Both comes as seeds. Hemp can be sprinkle on salads, added to smoothies or ground into a flour and used for a percentage of the flour in recipes. Chia can be mixed with water and turned into a gel which can be added to any recipe. It is a great binding agent when it is ground as it contains a high percentage of soluble fibre, which also acts as a prebiotic to feed our good gut bacteria.
4. Cruciferous Vegetables
Broccoli, cauliflower, kale, cabbage contain two different phytochemicals, indole -3-carbinols and sulforaphanes. Both help detox out excess oestrogen and support overall liver detoxification. They also both contain prebiotic fibre that helps feed our good gut bacteria.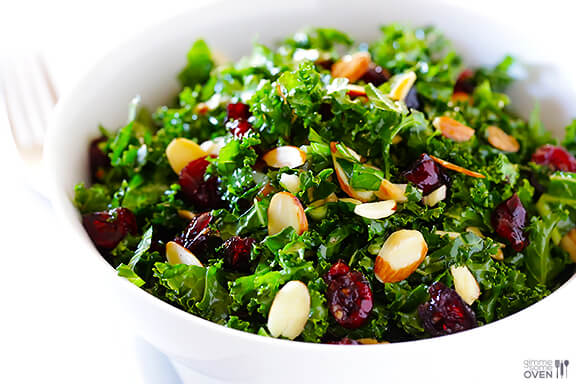 How to use: Kale and broccoli can be added to salads, vegetable dishes and smoothies. They are suitable both cooked and raw. If consuming kale raw, be sure to either grind it well in a smoothie or let it sit for a while in salad dressing, in order to soften it as it contains a lot of insoluble fibre
5. Apples & Grapefruit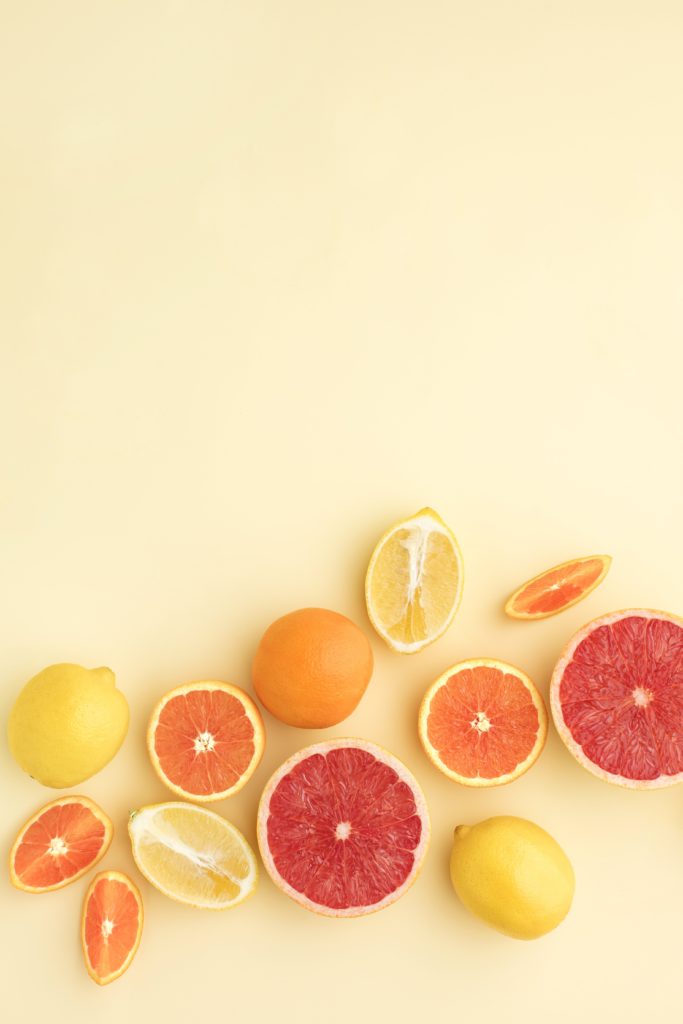 These are two key foods that contain calcium -D-glucuronate, a phytochemical that helps detox out excess oestrogen. They both also support the overall ability of the liver to detoxify and are both prebiotic foods that can feed good gut bacteria

How to use: As fruits, apples and grapefruits are ready to eat and this may be the simplest way to consume them.
However, they work well in muffins, smoothies and salads and can be added easily to other recipes where fruits are used
6. Jerusalem artichoke
This is a superfood by all definitions. It supports all phases of liver detoxification, stabilises blood sugar and is one of the highest foods with prebiotic fibre to feed the gut.
How to use: They have the taste and texture of a cross between a potato and a radish. They work well in any recipe that uses potatoes. Substitute all or just a portion of the potato content in any recipe. Also, they work well in dip recipes, as an addition to a smoothie or raw, sliced on a veggie platter. You can also remove a portion of the flour in a bread or muffin recipe and replace it with Jerusalem artichokes.
7. Garlic & Onions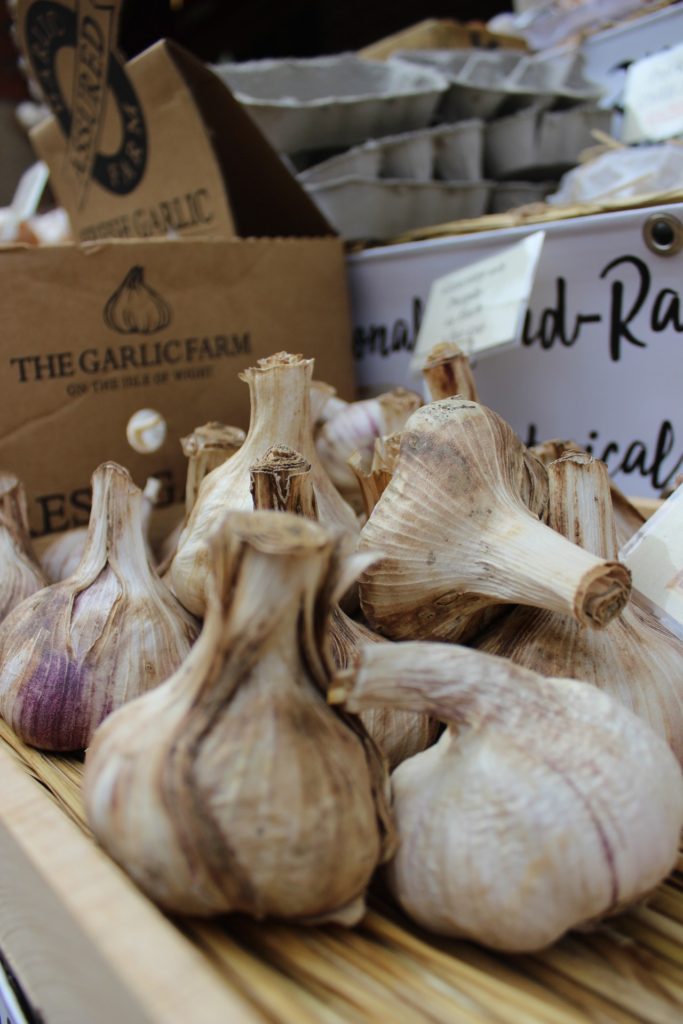 Both garlic and onions are sulfur-rich foods, which supports detoxification activities of the liver.

They are also both excellent prebiotic foods and have anti-microbial properties. They deliver flavour and nutrients to any dish where they are added but it is choice of personal taste which one you use or if you use both.
How to use: Onions and garlic are great in most savory dips, soups, entrées or vegetable dishes. Onions can be added to a salad or a sandwich and garlic is good in salad dressing.
8. Avocado, olive oil, coconut oil and butter (or ghee)
Hormone health needs good quality fats. Hormones are made from fat so we need eat enough fat to make the hormones we need.
Coconut oil contains antifungal caprylic acid and antibacterial lauric acid.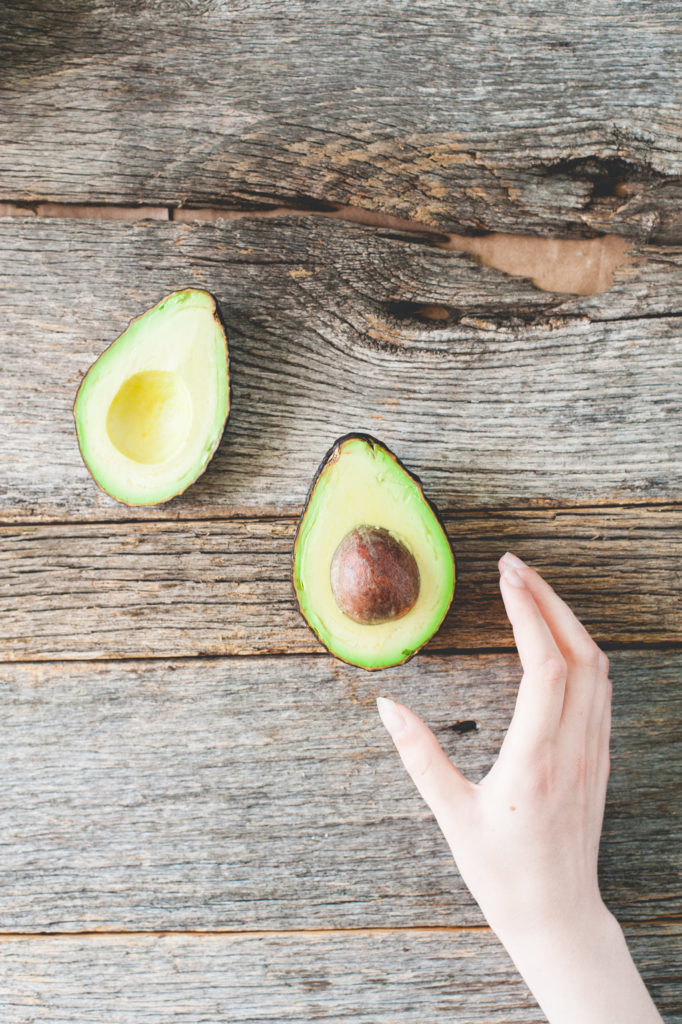 Avocados and its oil contain phytoestrogens which can help balance hormones and they can help stimulate metabolism.
Olive oil helps create healthy cell membranes which allow hormones to better adhere to them and work more effectively.

Butter or it's clarified version known as ghee, contains butyrate, a short chain fatty acid that helps gut health and inhibits inflammation.
It also contains cholesterol which is a building block for steroid hormones such as cortisol, oestrogen, testosterone and progesterone.
How to use: These fats are great for sautéing, roasting and baking. Avocado oil and olive oil are wonderful in salad dressings. Coconut oil and butter are delicious in muffins, cakes, pies and cookies.
9. Nori, dulse, kelp, arame are all examples of sea vegetables
They are good sources iodine, selenium and zinc which are key nutrients the thyroid needs to function optimally. While there are many reasons for thyroid malfunction, helping the thyroid requires providing it with the nutrients it needs.
How to use: Sea vegetables can be found as the dried vegetable or as a powder. They also are available in capsules.
Sea vegetables can have a strong fishy taste so they work best in recipes with other strong flavours such as garlic, onions, cayenne or cumin. Arame is virtually tasteless so it may be the one that is the easiest to work with. Nori which is used in making sushi is also pretty mild tasting and of course, sushi is a great way to consume it.
10. Culinary Herbs
Not only do they add flavour to recipes, culinary herbs add nutrients and help with hormone health.
Cinnamon helps menstrual periods, fertility and stabilises blood sugar which can help lower and prevent insulin resistance and support the adrenal glands.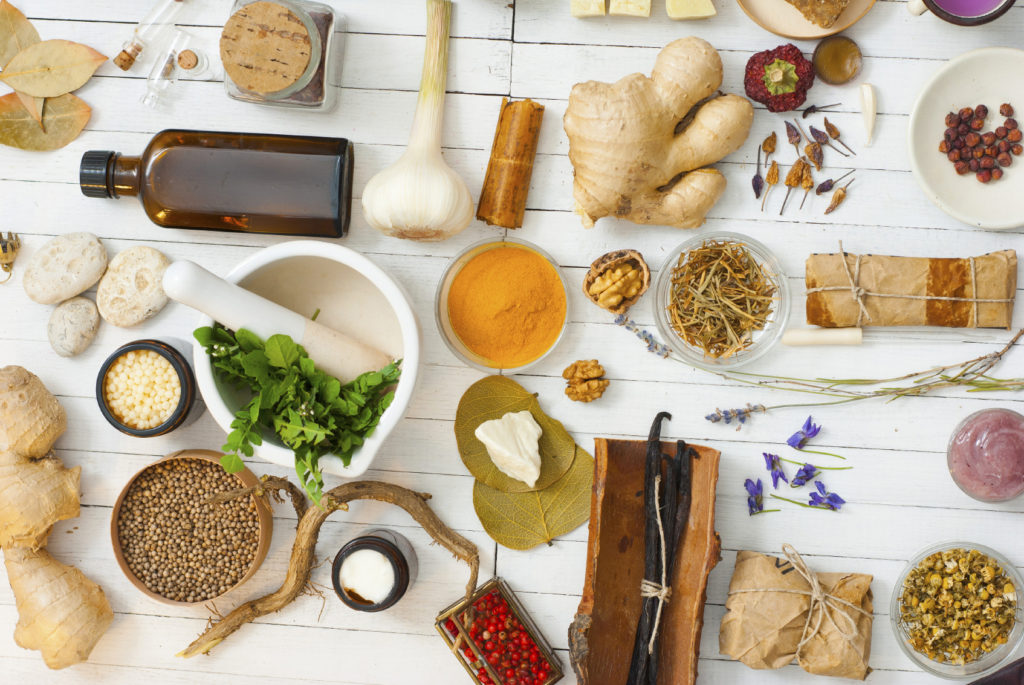 Cayenne, ginger, cumin, parsley, dill and turmeric are known as hormone balancers and are also good for gut health.
How to use: This is the fun part. Pick the ones you like and flavour your soups, salads, smoothies and all your savoury dishes.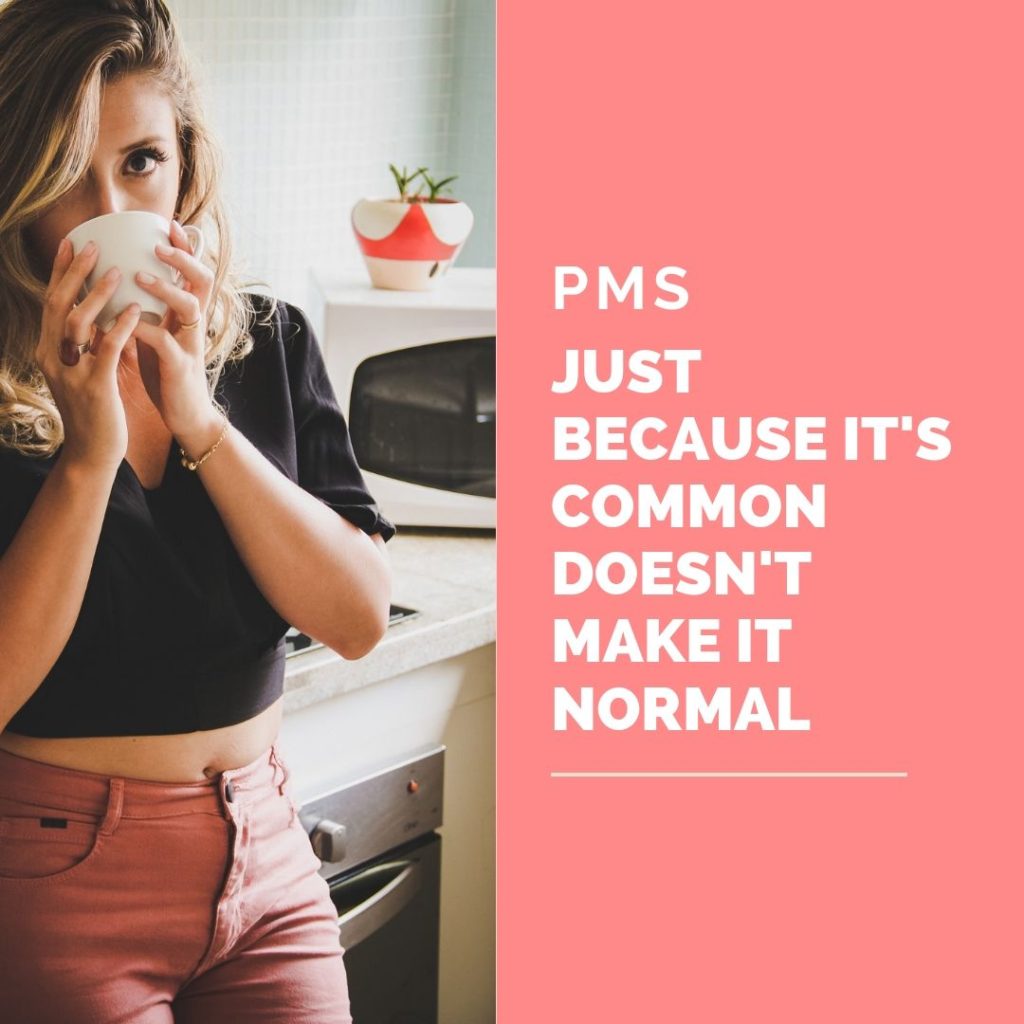 Whether it's PMS, Low Mood, Low energy, Pain or any other hormone irregularities, just because it's common doesn't make it normal!
Just because a lot of women experience 'PMS' symptoms such as heavy or painful periods, fatigue, mood swings, cramps, bloating break-outs, weight problems, trouble sleeping, fertility issues, thyroid, etc etc….
DOES NOT MEAN THESE SYMPTOMS ARE NORMAL!

You are invited to uplevel your health and your lifestyle.
The symptoms that we experience throughout PMS are a signal from our body that something is off.
PMS symptoms, along with other reproductive issues like endometriosis, infertility, PCOS, even menopause are NOT normal – they are driven by hormonal imbalances.
Our hormones have a profound influence on every aspect of our being – our energy, our mood, even our behaviour.
We may have come to believe or we've been told that our symptoms or discomfort are a 'hormonal' thing, or normal 'women's problems'.
If you have PMS symptoms that affects you every month – then I can help.
The fastest way to upgrade your health and your lifestyle – is a private coaching session with Sue to create and customise a lifestyle routine that works for YOU. It can be virtual or face to face.
I can help YOU!
Searched Google for the answers? Been to the doctor and you've been told it's all in your head!
You've lost your spark and don't feel much like doing anything unless you really have to.
I can help YOU!
You don't have to live like this, wondering how you're going to get through each day.
Do want to feel lighter, brighter and back in control of your body? Say bye-bye to digestive troubles, anxiety, headaches or 3pm cravings?
I can help YOU!
Call +27 (0)72 7903125
or Email sue@suehardman.com
Using integrated natural therapies – food, lifestyle and herbal medicine. You can read tips about "what to do" to improve your health everywhere. But the hard part is turning these tips into healthy habits that fit YOUR life.
Whether it's something that's been bothering you for a while or you want to have more energy, relieve mood swings and depression, overcome digestive issues, or getting rid of mystery aches and pains.
We'll create a programme that is tailored and personalised around your unique needs to help you feel healthier, vibrant and more in balance..
Then can you be the best person of you for your loved ones.
Send me an email sue@suehardman.com and we'll get started.
---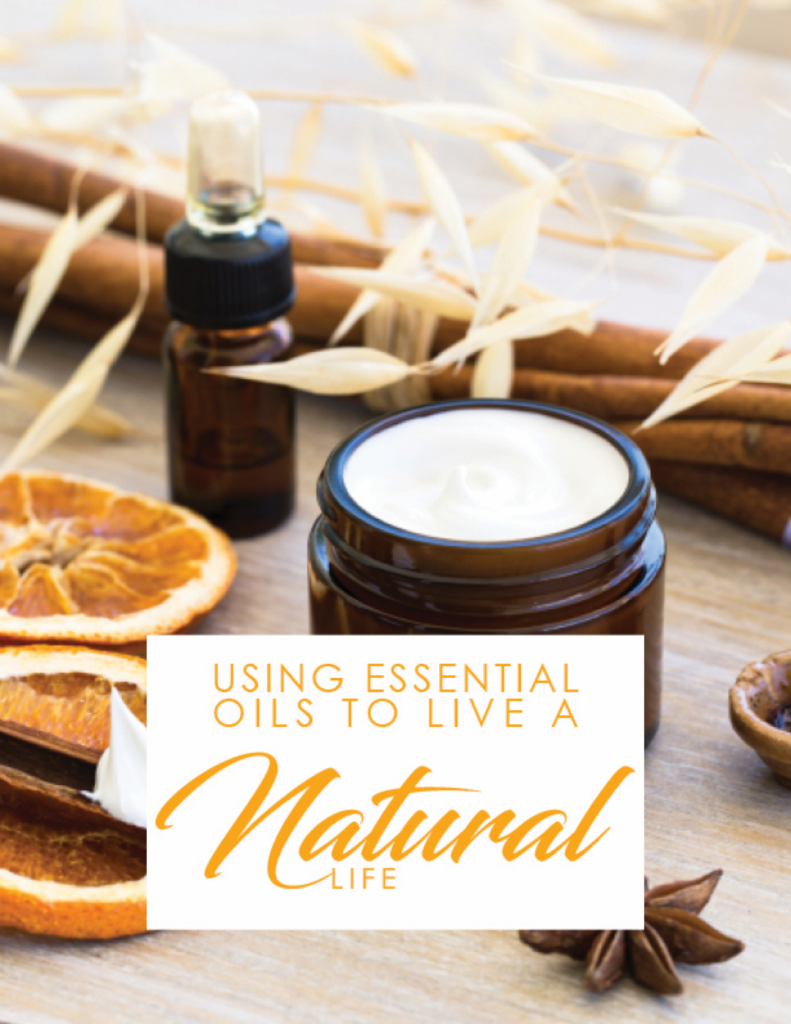 Do you use essential oils or perhaps you're interested in learning more on how you can use them as a part of your daily lifestyle.
Modern Aromatherapy, the therapeutic use of botanical essential oils, is one of the fastest growing healing modalities of our time, If we break down the word itself, the principle is easily revealed: a practice of healing (therapy) using aromatic plants.
What many people don't realise is that traditional Aromatherapy has been around for thousands of years longer than essential oils. The smoke and aromatic medicine from fragrant plants in the form of incense, fumigants, and steam has been used by ancient physicians, medicine people, healers, and shamans for millennia to bring balance to the body and emotions, clarity and enhanced function to the mind, and healing to the spirit.
Supporting a healthy body with essential oils has never been easier, as they create balance with the many systems in your body. They work quickly to support healthy cellular function and also help to create balance in mood, energy and restful sleep.
I believe in them that I often recommend oils as an adjunct, a companion to my treatment for patients. Whether it is for digestive or emotional support or as part of a transition into an environment that is lower in toxic and harmful chemicals, essential oils are powerful substances.
FOR MORE INFO AND SOME FUN IDEAS TO US ESSENTIAL OILS click on this link http://bit.ly/2L7geF2