Are you ready to finally have more energy and achieve your ideal weight (and stay there)?
Have you found that losing weight is impossible no matter what you do?
You're tired of feeling tired all the time?
Have you tried lots of diets without much success?
Are you tired of feeling guilty about what have (or have NOT) eaten throughout the day?
If you answered yes to any of these questions, you're in the right place. No matter how much you've struggled in the past, I know you can have the body you desire!
Let me show you how…
I specialise in working with women (just like you!) to help them successfully lose weight naturally, without counting calories or feeling deprived. Boost their energy levels so that they can think clearly and creatively, and have the energy to be a better mother, friend and partner.
My consultations and health programmes are not your typical diet program. Instead, we focuses on fueling your body with delicious, nutrient-dense foods that boost your metabolism and help you increase you energy levels and release excess weight – and keep it off.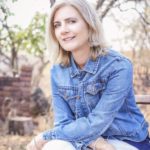 I will coach you through a process that has worked for me and my clients.
If you're interested in learning more about working with me, schedule a FREE 20 minute Health Strategy Session now – email me on sue@suehardman.com
During this session we'll discuss your vision for your health, some of the obstacles that stand in your way, and how I can help you lose weight naturally and feel your best.
You can also go here to find out more about working with me –Work with Sue