Why do I do what I do?
My hope is that I will motivate, inspire and guide you on your journey of renewal and rejuvenation.  I believe we're always capable of choosing differently – everyday.
You can read tips about  "what to do" to improve your health everywhere. But the hard part is turning these tips into easy, healthy habits that fit YOUR life. You need simple, step-by-step changes that deliver REAL results.
What is your training and qualifications? 
I graduated with a BSc – chemistry in 1997, and later I also completed a HDE and a Diploma in Marketing (UNISA).  I qualified as a Naturopath & Herbalist in 2008 and managed my naturopathic practise in London from 2009 until 2014, when we relocated to South Africa.
My background and experiences enables me to relate easily to women from a variety of backgrounds – professionals in the corporate world, working mums, busy housewives or solo-business women. I worked in the corporate world for 20 years and now manage a private practise juggling work and taking care of my son.
I am a practitioner member of the Natural Healers Association. I combine a functional medicine approach alongside my training in both Western and Ayurvedic herbal medicine when working with clients.
Do you specialise?
You may be struggling with low energy, tiredness, mood swings, and problem skin (e.g. acne), digestive issues (constipation, IBS, candida, parasites) often women suffer in silence when there are natural solutions to help them.
I've also helped women who were struggling with female health issues & hormonal imbalances like PMT (period pain, heavy periods, bloating & cravings), PCOS, Fibroids, Menopause and thyroid issues.
My approach uses integrated natural therapies – food, lifestyle and herbal medicine and my goal is to work with you to create a programme that is tailored and personalised around your unique needs to help you feel healthier, vibrant and more in balance – every month, for the whole month.
So that's the serious stuff, and here's a little more to give you an insight …..
I came to being a Naturopath in my 40's, a bit of a late-starter stepping into this amazing world of natural health. I used to believe that I was keeping healthy by doing a lot of intense exercise (marathons and bi-athalons), eating some veg, and taking some vitamins.
It all changed when I was in my late-late 30's when I wanted to pursue work that was more aligned with my values and we'd decided to start a family.
One of the reasons I wanted to mention these decisions is because I started changing my health destiny in my late 30's, later than some and earlier than others.
There is no wrong or right when it comes to making that decision. I'll always be on a journey of discovery and renewal, hopefully making choices that help me be a healthier and better version as I go along.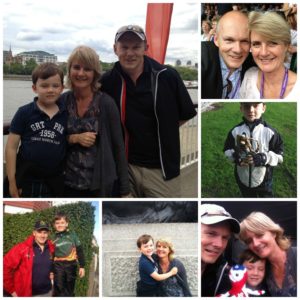 I had my son just before I turned 41, and I want to be able to share what helped me to become a healthier version of myself – then (age 39) and now (age 51).
We are continually in a state of renewal, lets focus on our physical bodies for now. Much like a farmer (close to my heart these days) you need to provide the best conditions for optimal health and wellbeing.
The farmer does this by focusing on the condition of the soil, providing enough water and adjusting each of these through fertilisation and irrigation to generate an optimal harvest. In fact older trees are often replanted in better soil so that they go on to be healthier productive trees.
Ageing is inevitable, however your biological age – how old your physical body is – can have very little to do with the age on your birth certificate. Research in Epigenetics shows that many factors contribute to lowering your body's biological age; and most of these factors have nothing to do with your genes and everything to do with your lifestyle choices.
Having good health is a very precious thing and in order to thrive on every level we need to nourish ourselves with the best food, mindset and exercise that suits our individual needs.
Once you're on track with eating a healthy diet and exercising you also need to consider how you're  managing your stress?
Do you have that something that motivates and gets you up in the mornings? Just some of the 'other' things that can help make us happier and healthier.
Some background stuff
I started out as a Science Teacher, moved into corporate as a Chemist, studied and worked in marketing for 20 years before I retraining as a Naturopath and Herbalist.
The Naturopathic & Herbal Medicine training gave me some amazing tools and knowledge that has changed my life and my health. I used this knowledge and skills to improve my fertility and to deal with all that life throws at you as an older mum – tiredness, poor sleep and keeping my family healthy.
Perhaps you're decided that something needs to change and you're a a late starter too. It might be that you suddenly feel that you're age is catching up on you, you feel tired often and you want to feeling energised and glow.
It may even be that you what to do all you can to improve your fertility so you can have a healthy baby – either way you know something has to change with regards to your lifestyle and health so you are in the best possible shape as you age – thriving, vital and alive.
Being a 'midlife' mum of a young son I know its up to me to look after my health and to have a purposeful and passionate life – for his sake as much as my own.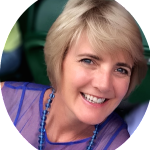 So
there's are lot of reasons to focus on good health.
I want to help you, if who've decided that you want to rejuvenate your body naturally, for more energy, vitality and perhaps even fertility.
One thing I've learnt is that it's never to late to redefine or reinvent oneself.
Who is this site for:
This site is for women who are curious about how they can rejuvenate their life, health and passions. Woman who know that sometimes you have to ask for help and guidance and that it's never too late to start taking care of their health.
18 + random things about me
I was born in London and grew up in South Africa. I like to call both places home; it just depends where I'm living at the time.
I currently live in a small town in South Africa called White River, a new experience after living in London for 15 years.
I have a number of post graduate university and diploma qualifications.
I've worked as a high school science teacher, in health & beauty product development, corporate brand marketing
If I'm tired I can't think or be creative – I need to manage my own energy carefully –  even if it's an afternoon nap.
What I believe. Never say never. When one door closes, another opens. "Getting older is inevitable, ageing is optional'.
When I've had problems I can't fix it myself, I get the help of an expert for the support I need.
Exercise will always be part of who I am. I used to run and do canoe marathons. Now it's yoga, walking, cycling, SUPing and strength training.
I'm always the first to cry in a movie – happy or sad.
I grew up on a farm and had 3 horses – Flicka, Mischief and Star
I've had a few health issues including bad acne, twice in my life – as a teenager and as a twentysomething year old. Hyperthyroidism, overpowering fatigue.
I went to boarding school – hated it at first but ended up making friends for life.
Friends are important to me, we call them 'framily'.
I love travelling and backpacking around Thailand, Turkey, Mexico, Morroco and the US.
I love to eat good, healthy and tasty food; particularly if someone else cooks it.
I nourish myself with time alone, it's essential for my wellbeing.
I can't decide what's my favorite movie or book – to many to choose from.
I often find people telling me their deepest secrets. I've been told I'm a very good listener.
I believe we all have a purpose, and there's more to life than what you see.
My pregnancy was all geared towards having a natural birth; I even dragged my skeptical husband off to a yoga birthing class. Life had other plans for us and my son was delivered, safely by C-section.
"They" say change takes a 1000 days, so I'm now more patient than I was. Change is hard and what I've learnt if you take it slowly, before you know it you're on the other side.
I'll be adding and changing this list from time to time.
If you'd like to work with me, book a free 20 minute telephone session. Please send me an email and we can set up your 20 minute free mini session so I can answer any questions and see if we're a good fit for each other. sue@suehardman.com