The Total Transformation Programme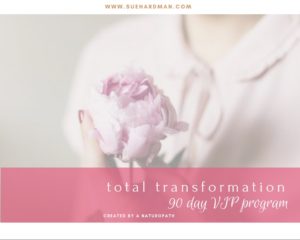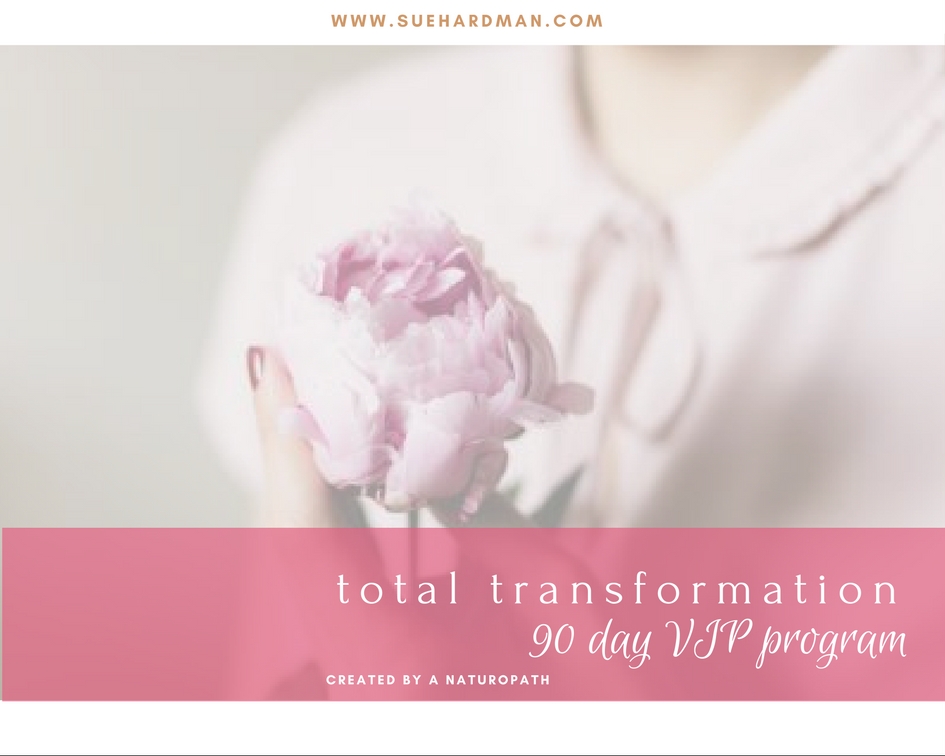 Perhaps you've been having a few of these thoughts: –
I just feel so tired. I'm exhausted all the time and I feel like I'm not coping at work, I have brain fog and I can't think clearly or creatively.
I feel like a terrible person when my moods are all over the place and I lose it.
I'm frustrated because of my weight gain and I 'm finding it much harder to lose weight as I get older
I suspect my health issues might be something to do with my hormones
I don't really sleep that well and it's affecting the rest of my life
I have digestive issues that I know I need to do something about
and the list goes on…
Life needn't be this way, there is a better way to live your life.
Being healthy and vital are essential if you want to have more balance in work, family and other areas of your life.
Understanding how stress impacts your business, your relationships and your health is the key to creating the lifestyle of your dreams. If you are ready to take control of your stress, your health and your life then I would love to be your guide on your journey
You can read tips about  "what to do" to improve your health everywhere. But the hard part is turning these tips into easy, healthy habits that fit YOUR life.  You need simple, step-by-step changes that deliver REAL results.
I will help you identify the underlying causes of your health issues, that can be improved like nutrition, exercise, lifestyle and stress management.
Whether you're looking to embark on a healthy eating plan, detox, get more energy, lose weight, fix your digestive issues or take your health to the next level,
I'll tailor a programme so you can achieve your goals. There's no such thing as a cookie cutter plan. Everyone's different, so every patient gets the specific help they need.
Your body is always wanting the best for you and it does everything it can to keep you alive and functioning. Your body has the wisdom to heal itself, I help facilitate this with you.
As a naturopath & herbalist, I am here to offer you the tools, knowledge, and guidance you need to lead a healthier, more balanced life. I'm passionate about helping people live a vibrant, happy life because they have the energy and knowledge to do that.
Many people are out of tune with their bodies and what they need to fuel it with, to function optimally. That's where I can help.
As a naturopath, I am interested in the whole picture. To reach optimum health, you need to address your stress levels, sleep, physical activity, relationships, work environment, and the people you surround yourself with.
I will guide you towards making choices that will benefit your health and happiness.
I will support you in implementing a healthy, sustainable lifestyle.
I will do everything in my power to help you feel and look great. For the rest of your life.
You'll:
Discover what good nutrition means for you
Learn how to use food and herbs as medicine
Find out how to balance your hormones
Get tools to manage your stress
Rely on me for support on your journey towards good health
Change your health for the better, forever.
How I can help you:  
I see people who are at different stages of their health journey. But they all have two things in common: they want to improve their diet and health in some way, and they will do anything to get there. That kind of commitment is golden.
While I can guide patients on any aspect of their health, I specialise in the following:
Anxiety and stress
Pre-conception & fertility
Hormonal imbalances – PMS, PCOS, Endometriosis, Menopause, Pere-menopause
Exhaustion, Tiredness & Adrenal fatigue
Skin complications e.g. acne, eczema
Blood sugar imbalances and sugar cravings
Digestive conditions e.g. IBS, candida, constipation
Sleep issues
My consultations can also address:
Preparing and cooking healthy food
Healthy food audit
Maintaining health while juggling school, uni, or work
Creating good habits for the whole family
I also utilise laboratory tests, that allow me to more deeply understand the root cause of a specific health condition. We can then use the results to plan your treatment.
Along with seeing patients in person, I also do consults over Skype and the phone. We can work together wherever you live.
My goal is to guide you towards a healthy, sustainable lifestyle, and I hope this kind of ease and flexibility helps.
This programme was created to specifically help clients who really want to see the biggest change in their health and who also want to ensure long-term health and wellbeing.  They are ready to go for it and make the leap to better health.
---
This is an in-depth health & wellbeing programme to help you take control of your health and help you get your life back.
This is comprehensive support and consists of 6 consultations over a 3 month period:
This includes comprehensive support and consists of 4 face to face consultations, PLUS email support to answer any question, giving you the extra support you need over a 4 month period:
1st Consultation:         2 hr Initial Consultation (face to face)
2nd Consultation:        45min follow up (face to face or on phone or skype)
3rd Consultation:          45min follow up (face to face or on phone or skype)
4th Consulation:           45min follow up (face to face)
PLUS:                          Email support
When you sign up for this programme I will also give you the following bonus gifts that are part of my rejuvenation programm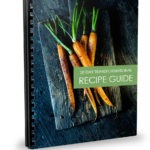 e.  They take a lot of the hard work out of planning meals and will help you prepare healthy, wholesome meals easily.
Bonus Gifts:
A clean eating recipe guide to make eating healthier easier.
A shopping list for each week.
---
How the programme works:
On booking the programme you will be sent a questionnaire, along with 2 forms to complete and return before your initial consultation.
Both these questionnaires and your initial 2hr in-depth consultation will give me a complete overview of your health history and will help me identify root causes, dietary and lifestyle factors that may be contributing to your health or where further testing is required.
** If you are based too far for a face to face consultation I also offer Skype/ FaceTime / telephone appointments.
---
The initial Consultation:
Your initial consultation is 2 hours. During this in-depth and comprehensive consultation, we review your past and present health conditions, current diet and lifestyle along with the completed questionnaires.
Together we develop your health goals and will agree on programme tailored for you to follow.
What You Can Expect To Receive after this consultation:
Explanation of your imbalances and how we will be addressing these in the programme.
Your Essential Wellness Programme will include:_

Your Wellness & Healthy Eating Plan – detailed description of health enhancing foods and drinks tailored to your needs.
Essential Lifestyle Advice and tips to help you with your personal health goals.
Meal Plans & ideas – simple tools and ideas to use at home
Recommended nutritional supplementation to address any deficiencies
Personalised herbal medicine prescriptions developed according to the issues your experiencing.

Agreement on your health goals and the timeline
Any recommended laboratory tests will be recommend
At the follow-up consultations:
We will:-
Review your progress with the programme.
Adjust or adapt your diet, lifestyle and nutritional supplements to address any new symptoms or changes.
Modify herbal formulas according to new symptoms
You will receive your programme plan with the new or revised recommendations.
Discuss progress and timelines
---
To find out more you can book a FREE Consultation Phone Call
Not sure what is the best solution for you or do you just want to have a chat to learn more about my and the programs I offer. I am happy to offer you a complimentary 15 minute Call so that we can get to know each other, please email sue@suehardman.com
or
Book your free call HERE
It's your right to live each day & each month feeling amazing and 100% healthy.
As a vitality & wellness coach, and trained naturopath & herbalist, Sue offers wellness programs that are designed to help you look and feel great, enjoy life and all it has to offer.
Youthful energy, glowing, vibrant health comes from taking care of yourself by eating well, caring for your body and looking after your emotional wellbeing. It also comes from appreciating and accepting yourself.
---
I look forward to supporting you to good health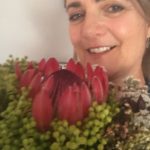 Sue Hardman
Health & Wellness Coach, UK trained Naturopath & Herbalist.
BSc, ND & DipHerb (UK), ANH
(e) sue@suehardman.co