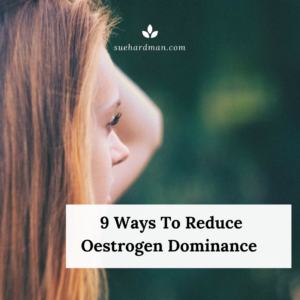 Are Your Oestrogen Levels In The Right Balance? 
Hormones are the chemical messengers that control major body functions. Any imbalance can wreak havoc on your health. Some of the most important hormones for us to understand and keep in a healthy balance are our sex hormones.
Each hormone needs to be in the right balance for you. In 30's your hormones will have different levels to when you're 50.
As you enter perimenopause (usually after 40) through to the age of 50, there is an approximate 35% drop in oestrogen, and approx. 75% reduction in progesterone occurring simultaneously. This is considered normal, however because oestrogen and progesterone are so dependent on each other, the dramatic decrease in progesterone production leaves many women with symptoms of oestrogen dominance, even if oestrogen levels are lower than before.
Oestrogen is a fabulous hormone:
– it gives you hips, breasts, and thighs.
– It builds up the endometrial tissue in your uterus during your cycle ( important when having a baby).
– It protects your brain, heart, and bones
There's more than one oestrogen, be sure to have the good one!
Oestrogen is not a single hormone but a group of hormones that are present in both men and women. They're produced by adrenal glands, fat tissue, the ovaries and the testis.
The term "Oestrogen" is an umbrella term for three hormones – estradiol, estriol and estrone.
Estradiol is the most commonly measured type of oestrogen for non-pregnant women. Estradiol varies throughout the menstrual cycle. After menopause, estradiol production typically drops to a very low but constant level.
Estriol levels usually are only measured during pregnancy. And Estrone may be measured in women who have gone through menopause to determine their oestrogen levels.
Excess estradiol can be dangerous. Many diseases, including cancers and fibroids, are associated with too high estradiol levels.
To complicate matters, when oestrogen is broken down into metabolites in the liver, "good" or "bad" metabolites and they can either help or harm your health and wellbeing.
Oestrogen breaks down into 3 different type of metabolites. They are:
2-Hydroxyestrone (or 2-OH for short)
4-Hydroxyestrone (or 16-OH for short)
16-Hydroxyestrone (or 16-OH for short)
2-OH is beneficial. You need to make at least 70% of this.
4-OH is mostly not beneficial. You want to make 10% or less of this.
16-OH is mostly not beneficial. You want to make no more than 20% of this.
Women who metabolise a larger proportion of their oestrogen via the 16-OH pathway may be at a significantly elevated risk of breast cancer compared with women who metabolise proportionally more oestrogen via the 2-OH pathway.
The "good" metabolites are known to have high antioxidant activity, which provides protection for the brain and heart.
The "bad" metabolites have been tied to cancer and weight gain.
It would make sense that you would want to do what you can to increase the good metabolites and decrease the bad metabolites, increasing the 2-OHE:16-OHE ratio. It is believed that by doing so we decrease the risk for a number of oestrogen-responsive cancers.
So what happens if your body is producing too much or too little oestrogen?
When women experience insufficient oestrogen, they can experience symptoms – including trouble sleeping, headaches, decreased labido, irregular periods, mood swings and hot flashes.
You want oestrogen sticking around, but you also want it to stay in check. When it starts running the show and knocks other hormones like progesterone out of whack, oestrogen imbalance occurs.
Whether it's extra inches (especially) around the middle, ongoing fatigue, skin issues, trouble sleeping, PMS, PCOS, fibroids or fertility issues you may have a hormone imbalance.
Hormones can effect your size and shape and may be the reason you've struggled with losing weight and keeping those extra inches off. Too much fat below the belly button, hips and buttocks may indicate you have a hormone imbalance, in particular oestrogen dominance.
As oestrogen levels rise, controlling your weight becomes really difficult, because fat cells also produce oestrogen. So the more fat cells, the more oestrogen is released into your body, and the more your fat cells grow.
The following symptoms are common among those with oestrogen dominance. What begins with mild symptoms in younger years often becomes moderate in the mid to late 30s, and severe by the time a person reaches their mid-40s.
If you are experiencing some of these symptoms, you may be experiencing some level of oestrogen dominance. You'll be in a far better place if you address your hormone imbalances when they are still mild, it will also mean you'll have an easier transition to the menopause.
MILD
MODERATE
SEVERE
Premenstrual breast tenderness
Irregular menstruation
Uterine fibroid tumors
Premenstrual mood swings
Weight gain
Endometriosis
Premenstrual fluid retention, weight gain
Hair loss
Fibrocystic breasts
Premenstrual headaches
Depression
Polycystic ovary syndrome
Menstrual cramps
Fatigue
Breast tumors
Thyroid dysfunction
Infertility
Adrenal gland fatigue
Thickened uterine lining
Headaches, migraines
Accelerated ageing
Severe menstrual cramps
Miscarriage
Heavy periods with clotting
Anxiety and panic attacks
Joint and muscle pain
Autoimmune disorders
Decreased libido
Impotency
Insomnia and restless sleep
Oestrogen related cancer
Dry eyes
Lowered libido
Prostate problems
What can cause oestrogen excess?
Oestrogen is a vital hormone for many functions in your body, but if it's not in it's natural form or at the right level for you then it will interfere with your hormonal activity.
According to the work of Dr. John Lee, the balance of your body's natural hormones are disrupted because we are living in a 'sea of oestrogens' as a result of:-
Eating non-organic animal foods with high levels of hormones i.e meat, diary, chicken.
Increased synthetic oestrogens found in things like plastics (BPA), medications, synthetic hormones (the pill and HRT) and chemicals from beauty products and chemicals in your environment.
Pesticides that mimic oestrogen in your body and send messages to the hypothalamus that it needs to keep producing more and more oestrogens.
Dr. John R. Lee coined the term 'oestrogen dominance' to describe what occurs when a woman has deficient, normal, or excessive oestrogen but little or no progesterone to balance oestrogen's effects.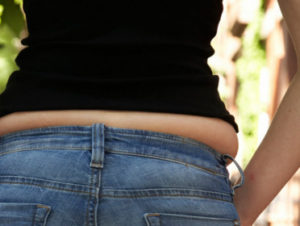 Even low oestrogen levels can create oestrogen dominance symptoms if you're also low in progesterone. In my practice, I've found that these factors can create oestrogen imbalance:
Being overweight or obese (fat cells produce excess oestrogen)
Being overly stressed (adrenal hormones are overly stimulated)
Poor diet choices
Autoimmune conditions
Gut conditions i.e. constipation and dysbiosis
Environmental toxins
Chemicals—called xenoestrogens— can set the stage for oestrogen dominance. One study found that mineral water with xenoestrogens leached from plastic packaging material could create oestrogenic activity, and sadly, these chemicals are all over the place in our modern world.
That being said, oestrogen dominance doesn't occur in a vacuum. often when oestrogen gets out of balance, other hormones like insulin and cortisol can quickly follow. 
9 ways to take charge of your oestrogen levels so that you can have your best life: 
There are some simple changes you can make to your diet and lifestyle that may be just what the Doc ordered.
Get more fibre – Plenty of complex carbohydrates and fibre from beans, lentils, wholegrains, vegetables and fruit. Fibre helps your body eliminate excess oestrogens. That's why the saying 'An apple a day keeps the doctor away', is still so relevant to you today.Eat moderate amounts of protein – legumes, fish, eggs & chicken. Good fats such as nuts, seeds, oily fish and cold pressed vegetable oils. Eating enough fats and protein are key to ensuring the correct hormone levels in our body.
Help your body detoxify daily by supporting your liver. Among its copious nutrients, studies show indole-3-carbinol (I3C)—prevalent in broccoli and other cruciferous vegetables—prevents the development of oestrogen-enhanced breast, endometrial, cervical, and other cancers.Eat 'a cup a day' of cruciferous vegetables (broccoli, cauliflower, cabbage, brussels sprouts and kale ) to help your liver produce enzymes and provide sulphur needed for the liver's detoxification processes and help you liver remove the bad oestrogens and keep the good ones.Milk thistle is also an excellent herb for the liver as it not only supports detoxification but it also repairs liver cells.

Liver-healing strategies include eating quality protein, garlic and onions, taking a B vitamin. 

Heal your gut. Once the liver processes oestrogen for elimination, your gut moves it out. Gut issues mean oestrogen probably isn't making its way out efficiently and instead could be recirculating in your body. As you can see, identifying and treating underlying causes of your digestive issues becomes crucial to balancing hormones.
Do some exercise. Moderate to high intensity exercise helps your body maintain normal levels of oestrogen – according to research. Do a mixture of exercise, including aerobic and try increasing your muscle mass by doing strength building exercise.
Avoid the following as best you can.
Alcohol – it impairs the optimum functioning of your liver by making it difficult to metabolise and remove excess hormones.
Pesticides – Wash if You Can or Go Organic. There are a variety of chemicals and pesticides found in your food or drink that exert oestrogen like activity when absorbed into the body. These are found on non-organic fruits and vegetables as well as animal products.
Plastics – these are also similar in structure to oestrogen and confuse the body's hormone balance because they mimic the body's own oestrogen. Use BPA-free plastic, glass or metal containers for water.
Reduce the following.
Body fat because it stores chemicals, if you carry excess fat around the middle you will tend to have higher oestrogen levels.Chronic stress – any form of stress (nutritional, physical, chemical, mental, environmental) can increase your cortisol levels and disrupt hormonal balance. Cortisol becomes the predominant hormone and starts to reduce other hormones like progesterone and thereby increasing oestrogen levels. If yoga or meditation aren't your thing, even five minutes of deep breathing or laughing with your best friend can help lower cortisol and reset estrogen levels.
Supplement smartly. A functional practitioner can help you design an oestrogen-balancing supplement protocol.Optimal vitamin D is also crucial, as studies show sufficient vitamin D levels can inhi
bit breast cancer cell growth. Ask your doctor or health care practitioner for a 25(OH)D test.
Get tested. Lab testing can reveal whether and why you have oestrogen dominance. 

I like the DUTCH test which stands for "dried urine total complete hormones" and this has more benefits than other testing methods.

The biggest and brightest names in health are reccomending the DUTCH test….Dr Mercola and Chris Kresser are all loving this test. If you would like to own your hormones, it starts with knowledge and I can help you.

Sleep becomes mandatory to balance your hormones. If you have trouble drifting into eight hours of solid sleep nightly, try a relaxing tea, a warm bath.
The great news is that you CAN shift your hormones back into balance by following these steps, and reduce not only the inches but also the detrimental effect of excess oestrogen.
To find out more about how you can have optimum wellness as you enter your 40's and feel radiant have vitality, and energy to do all that you want to have radiant skin, calm any digestive issues, cope better with stress, anxiety and have much higher long-lasting energy levels.
---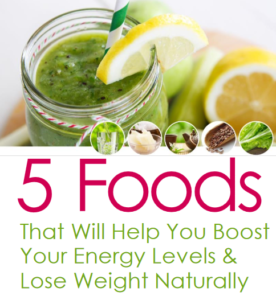 5 Foods
that will boost Your Energy Levels and Help You Lose Weight Naturally. 
You may  be struggling with low energy or wanting to lose your excess weight, you might have  tried a number of diets and strategies that haven't worked for you.
I know how frustrating this can be, and how confusing it is to try to make sense of all the conflicting nutritional information out there.
I put this guide together so you can start to learn how and why specific foods, and drinks, can help you have more energy and lose weight naturally. The information I'm sharing is not about the latest fad diet; it's about adding in nutrient-dense foods that have been proven to both aid in weight loss and improve overall health at the same time.
While some of this may be new to you, with a little bit of practice you will find it is easy to add these ingredients into your diet on a daily basis. In fact, at the end, I'm going to share one simple recipe you can make in under five minutes that incorporates all of these foods. How's that for healthy eating on the go?
I'm excited to share this information with you, so let's dig in!