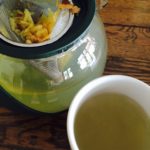 Nothing like a good cuppa tea to sort out the problems of the world. My grandmother loved her tea and it was the first thing we'd do when we visited her, I do miss being able to sit down and share a pot of tea with her.
Who meets for a cup of tea these days? It seems we're all more likely to meet for a coffee. But, a cup of tea is so much more than just about the socialising. I wanted to share with you how 'just' a cup of tea could be one of THE most simple 'healing' tools that you could have in your kitchen. I know you might say, it's only a cup of tea!
Research studies and ancient eastern traditions show that herbal teas can have the most positive effect on supporting you with illness, ailments and for ensuring optimum health.
As a herbalist and lover of simple, effective, quick and easy solutions there are some essential herbal teas in my kitchen for when first aid is needed – either to settle a sore or nervous tummy, insomnia, anxiety, cramps, heartaches, the beginnings of a cold or flu, bloating, indigestion and even PMT.
Be sure to stock up on chamomile, rose, peppermint, cinnamon and ginger teas for your home and then you'll be covered with the basics. Of course you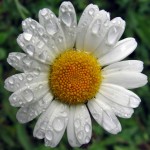 need to know which one to use when and you may have be unaware of some of the other things these common herbal teas can be useful for. Chamomile is calming but so much more, peppermint for wind and so much more, ginger for nausea and so much more…..
Fresh grated ginger is one of my personal favourites, it has an amazing taste and is more than a treatment for nausea, which many pregnant women can attest to. It's one of the foundation herbs used in Ayurvedic and TCM and it's brilliant for balancing your digestion, great to have before a meal to boost the 'fire in your tummy' to help digest your food and get the nutrients you need.  I would say most of us would benefit from drinking warming ginger, daily.
I love having a flask of ginger tea ready to drink at anytime, during the day. Ginger is one of the most researched herbs (along with turmeric) and it has many uses, it's anti-viral too – so brilliant for colds or flu. Herbalists consider it a universal medicine with multi-healing properties that benefits everybody and all diseases. With ginger think – digestion, lungs and circulation.
Chamomile is most commonly considered a calming tea, but herbalists call it the 'Mother of the gut'. I found this tea to be particularly useful when ever we have tummy upsets because it works on the nervous system found in your gut or as we like to call it the – 'second brain'. Think tummy aches from unknown causes, IBS and when someone is nervous about something and have that tight feeling in their tummy. Chamomile excels at treating what is commonly known as a "nervous stomach", which generally implies digestive upset alongside anxiety, nervous tension.
That aromatic component from Chamomile's high essential oil content, has a specific relaxing, calming effect on your nervous system and can be helpful for insomnia, cough, bronchitis, cold or fever, gas, gut cramping and mild constipation. .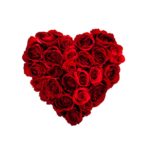 Rose – heals the heart, balances hormones and is uplifting. It's a bitter, cooling herb so it can help with headaches and inflammation. Used in combination with other herbs it adds beauty and colour to a blend.
I often recommend rose tea for PMT, periods that are painful, excessive or irregular and if there is an underlying nervousness, sadness or grief the role of rose is nourishing on the nervous system. It has a calming effect on the emotions and as it has an affinity for the heart. It's often used in times of sadness and grief.
Peppermint – a great pick-me up if you ever need an alternative to coffee. It's full of aroma that awakens the senses helpful in congestion in the head, use as a hot tea to cause sweating with colds and flu. Useful when there is a lot of mucous. It can lift feelings of emotional 'heaviness' and relieves the symptoms of abdominal gas, bloating, muscle spasms and nausea (without vomiting).  Peppermint tea can also be made using fresh herbs from the garden'and it's one of the easiest herbs to grow.
Researchers from the University's Department of Psychology have found that drinking peppermint tea improves alertness, while chamomile tea has a calming effect. These findings were presented at the annual British Psychological Society Conference in Nottingham this week (26-28 April 2016).
Cinnamon – useful for poor circulation, colds, flu and a bout of diarrhoea but among this spice's most impressive health benefits is its ability to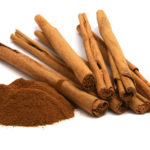 reduce your sugar cravings. By controlling blood sugar levels you can prevent spikes after meals, normalise your blood sugar levels and improve glucose control.
Cinnamon has more antioxidants than many so-called antioxidant foods, like-for-like. For example, one teaspoon of cinnamon has as much antioxidant capacity as a full cup of pomegranate juice or a half-cup of blueberries. Two of the main types of cinnamon, are Cassia and Ceylon. A better option for taste and health is Ceylon cinnamon (also called Sri Lanka cinnamon or "true cinnamon").
I recommend that you drink herbal teas because it's a fantastic and safe way to maintain your health over time. Consistent tea drinking gives your body what it needs in doses that it can handle.
Teas are a really wonderful way to boost your body's hydration, and because we're made of 65-80 percent water, the constituents that hot (and cold) water pulls out of the herbs are really absorbable for us. Each herb has a myriad of actions so it isn't hard to come up with a tasty blend that does a lot of good in your body.
Don't miss any future blog posts, be sure to sign up here  or HERE – in the sign-up boxes.