Traditional & Modern Uses
There's a lot of truth in the folklore and history of Rosemary. It's is a well-known and greatly valued herb, native to southern Europe. It's been used since antiquity to improve and strengthen the memory. 
In Shakespeare's day it was common knowledge that rosemary helped one remember. Today, as then, herbalists agree: "For weyknesse of ye brayne, sethe rosemaria in wyne and keep ye heed warme."The leaves of this tough, evergreen shrub are valued for both medicinal and culinary uses. And, the powerful antioxidant vitamins found therein do help the brain work better.
To this day it is burned in the homes of students in Greece who are about to take exams. Rosemary has a longstanding reputation as a tonic, invigorating herb, imparting a zest for life that is to some degree reflected in its distinctive aromatic taste.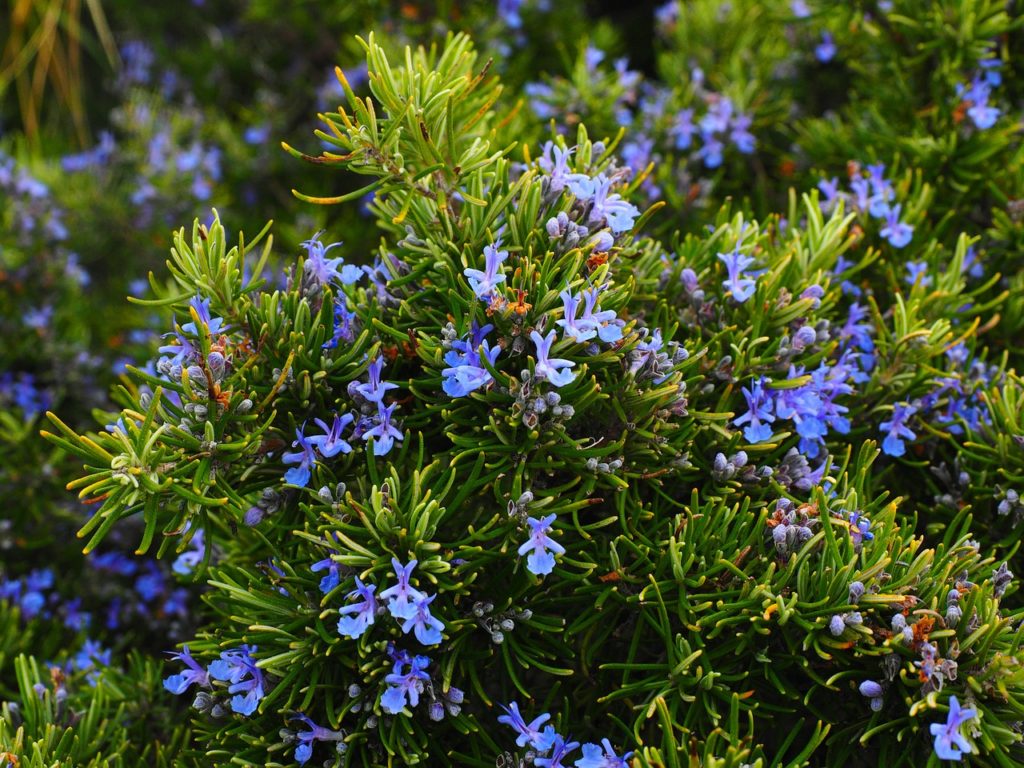 Rosemary was reputedly first grown in England in the 14th century. Grown in gardens since ancient times, it was considered to have powers of protection against evil spirits
The name comes from the Latin ros-marinus (dew of the sea), which refers to Rosemary's favourite habitat being in salty sea spray. Rosemary was known as a traditional symbol of friendship and love and a wreath of Rosemary was worn by brides as a sign of love and loyalty. 
The pungent scent was believed to protect from disease and infection. It was used as an alternative to incense by the Ancient Greeks, who believed it improved memory. 
During the plague years, and thereafter in many hospitals, the burning of rosemary reliably cleared the air and countered airborne infections. By extension, rosemary was given to mourners to protect them from contagion. 
European ladies, princesses, and even queens used rosemary in many ways to enhance their beauty.  They tied it into a cloth to keep fleas away; they smelled it to "keep youngly;" they soaked it in wine and used it to wash their faces so they would be "light and lovely;" they added it to their bath water so they would "wax shiny and be merrie;" and they stopped bad dreams by placing rosemary under the bed.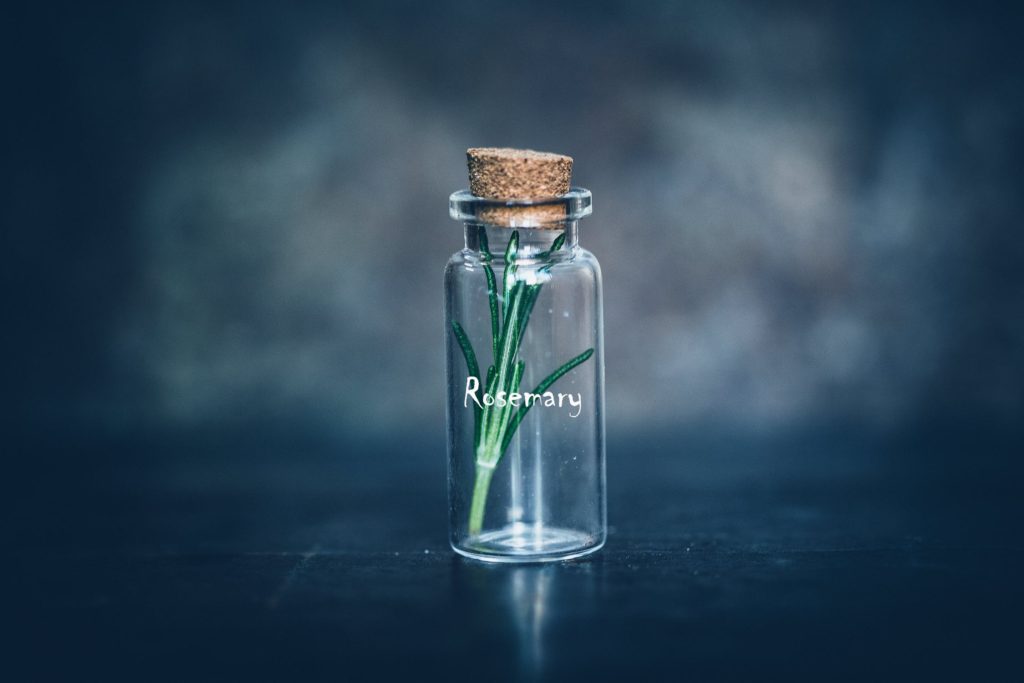 Research & Current Uses – Memory, Circulation, Digestion,  Brain, Heart, Longevity….Uplifting Mood 
The many jobs Rosemary is primed to perform include – improving brain health, supporting the immune system, managing blood sugar imbalances and supporting liver health.
Jonny Bowden, MD says the herb's high antioxidant count plus other properties are key contributors for these benefits. "The acids—caffeic acid and rosmarinic acid — may be helpful in reducing inflammation that contributes to poor health.
Rosemary a potent herb with many exceptional benefits: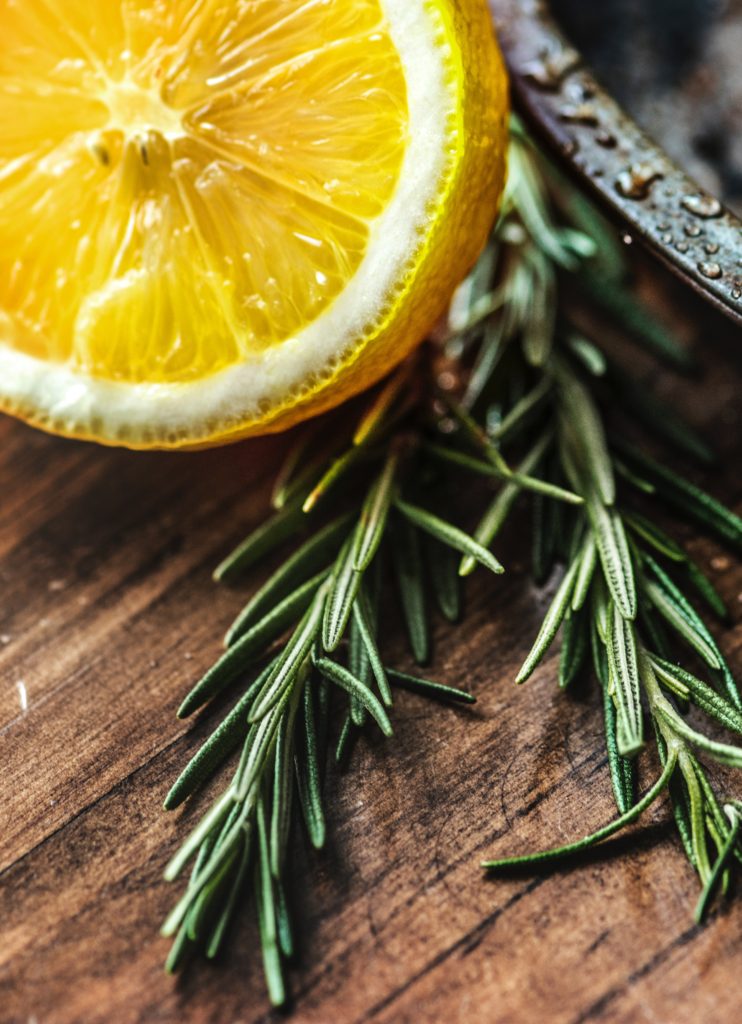 DIGESTION
Traditionally, rosemary has been hailed for its ability to ease digestive discomfort, due to it's antispasmodic properties, relaxing your muscles in the gut and allowing for proper digestion. When eaten with meals, rosemary's unique properties may also increase blood flow, thereby aiding digestion and absorption. Many people swear by rubbing rosemary oil directly on their stomach to relieve cramping.
HEART & CIRCULATION
This is the remedy for your heart and poor circulation, it supports vein health and strengthens fragile blood vessels. Recent research has found that the heart has memory cells just like the brain. No wonder rosemary is renowned as a heart tonic, too! It can be used to normalise blood pressure.
It has a central place in European herbal medicine as a warming, tonic remedy that stimulates blood flow throughout your body, especially in those with low blood pressure. It is thought to promote blood flow to the head, thus improving memory and concentration. It may be taken to relieve migraine and headaches
In one of the few human studies evaluating this phenomenon, researchers from the Universidad Complutense de Madrid took 32 hypotensive patients and measured how their dangerously low blood pressure fared under rosemary essential oil treatments for 72 weeks. The results? Simply astounding! In addition to observing that rosemary could raise blood pressure to normal limits in a vast majority of the volunteers, it was discovered that overall mental and physical quality of life was drastically improved, which highlights the far-reaching healing effects that this ancient oil has on health and wellness. 
A small 2006 clinical trial in Germany concluded (in line with traditional usage) that rosemary raised blood pressure in people suffering from low blood pressure. All those taking rosemary also reported feeling better at the end of the trial. 
A 2011 study published in Phytotherapy Research found that rosemary exerted anti-inflammatory and protective effects on the inner lining of blood vessels in young adults. Such research supports the understanding that many active compounds in rosemary support a healthy circulation.
MEMORY & CONCENTRATION – GREAT FOR STUDYING
A memory tonic can give your brain a boost and improve memory. In a study, students in a room infused with rosemary oil scored 5 to 7 points better on a memory test. Researchers believe this is because a compound in rosemary inhibits the breakdown of neurotransmitters responsible for encoding memories in the brain.
Rosemary's interaction with the brain and central nervous system can be physically and mentally invigorating. Inhaling rosemarywas shown to elevate heart rate, blood pressure, and skin temperature, as well as mood in a study of young adults. Many of the studied individuals reported feeling stimulated and mentally fresh after inhaling rosemary. The stimulatory effects of rosemary may further improve cognitive function and capabilities.
LIVER
A tonic for the liver, that stimulates bile, gall bladder and digestive function.
It is stimulating to the appetite and digestion and cleansing to parasites.
MOOD 
A pick me up for general debility and depression, it is uplifting to the mind.
Pain
An analgesic that can relieve pain, muscle spasms, muscle pain, sciatica and rheumatism. It can also stimulate and strengthen muscles before and after exercise.
The endocannabinoid system interacts with cannabinoids, which are either produced naturally by our bodies or ingested from plants. This system rules our stress response, anxiety levels, pain signalling, and more. The endocannabinoid system was discovered while researchers were studying the cannabis plant, so naturally the most well-known source of plant-derived cannabinoids, or phytocannabinoids as they are called, are hemp and marijuana.
Rosemary also contains phyto-cannabinoids, specifically beta-caryophyllene(BCP). BCP that has been shown to promote bone formation and mineralisation and may prevent osteoporosis. BCP has anti-inflammatory properties and may confer anti-anxiety benefits. Science is just beginning to understand the complex interactions of the endocannabinoid system, but the emerging research is fascinating.
ANTIOXIDANT
Anti-aging due to its potent antioxidantproperties, that act as a defence system in your body, fighting against free radicals that can damage your cells and cause diseases of aging. 
And rosemary is near the top of the list for herbs with the most antioxidants.In fact, one small village in Italy credits rosemary for its large population of healthy people living past 100.
"The inhabitants of Acciaroli, a small Italian village on the Amalfi Coast, studied for their longevity, use rosemary often."
NERVE REPAIR 
Japanese laboratory research in 2003 found that diterpenes within rosemary (carnosic acid and carnosol) strongly stimulated nerve growth factor, suggesting that rosemary may stimulate nerve repair. 
HAIR GROWTH In a study, a mix of essential oils, including rosemary oil, was found to successfully improve hair growth in almost half of study participants with alopecia. In fact, another study found rosemary oil to be as effective as over-the-counter products for stimulating hair regrowth in patients with androgenetic alopecia (pattern baldness).  
How Can You Use Rosemary in your daily routine 
Medicinal and culinary rosemary comes in many forms. 
Brain & Memory boost using Rosemary essential oil– if you are looking to reap the brain-boosting medicinal benefits of rosemary, an essential oilis probably your best bet. 
Science shows that the invigorating chemicals in rosemary can be more efficiently and completely absorbed by the body through the olfactory system. This is because it does not have to be broken down in the gastrointestinal system and is instead directly absorbed. The essential oil it easily crosses the blood-brain barrier, immediately taking effect. 
For a quick pick-me-up, try adding a couple of drops of rosemary essential oil to a diffuser or right on your wrists and inhale the stimulating scent. 
doTERRA scientists:
–  found Rosemary breaks down acetylcholine in the brain, which allows nerve cells to communicate more effectively with one another.
– they also recently published a study investigating the action of Rosemary and Wild Orange essential oils and found that these oils were able to diversely impact proteins and genes in human skin cells. Specifically, Rosemary essential oil strongly impacted processes closely related to cellular health and metabolism. Wild Orange essential oil robustly impacted cellular health, immune response, and metabolism processes. 
If you are looking for digestive relief topical administrationis the way to go. 
Hair growth
Rosemary is a great addition to your hair care arsenal. It will give you the shine you're looking for and leave your hair looking healthy and effortless. Rosemary also promotes hair growth and improves scalp health. Pair it with Lavender, and you can even skip your perfume application for the day!
How to use Rosemary for your hair
Scalp Massgae 
Take about 5 drops of rosemary essential oil and massage evenly into your scalp after bath or shower. Mix with a carrier oil (like jojoba oil or coconut oil) if desired. Rinsing out the oil afterward is optional — though if you do rinse, let the oil sit on your scalp for at least 5 to 10 minutes beforehand.
Hair Thickener– Put 5 drops of rosemary oil on scalp and massage in after showers 
DIY Texturizing Salt Spray 
Ingredients:
1 cup warm water
1 tablespoon sea salt
1–2 teaspoons carrier oil (coconut, argan, avocado)
3–4 drops Rosemary oil
3–4 drops Lavender oil
Instructions:
Heat the water, Add the sea salt and mix until dissolved, Whisk in the carrier and essential oils.
Pour the mixture into your spray bottle.
Shake well (before each use).
 (Pregnant women need to be cautious with high doses of rosemary). 

Rosemary teahas a beneficial effect on the lungs and breathing. For best effect, let steep for an hour. When drinking rosemary tea, feel free to add honey, especially if your throat is scratchy and sore. If you have a cold, feel tired add a handful of rosemary to chicken soup and heat. 
Rosemary, like all its mint sisters, is antispasmodic, mildly so as a tea, more strongly in vinegar, and powerfully as a tincture. Not only does it relieve nervous pains and headaches, rosemary eases all digestive woes, from gas to gall bladder problems.
Cooking & Seasoning
You probably already know that rosemary has some delicious flavor power—especially when sprinkled in soup, roasted on potatoes, or rubbed on chicken
You can start using essential oils for a more natural toxin free lifestyle and so you're more empowered in your own health care, and that of your family.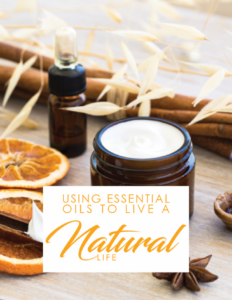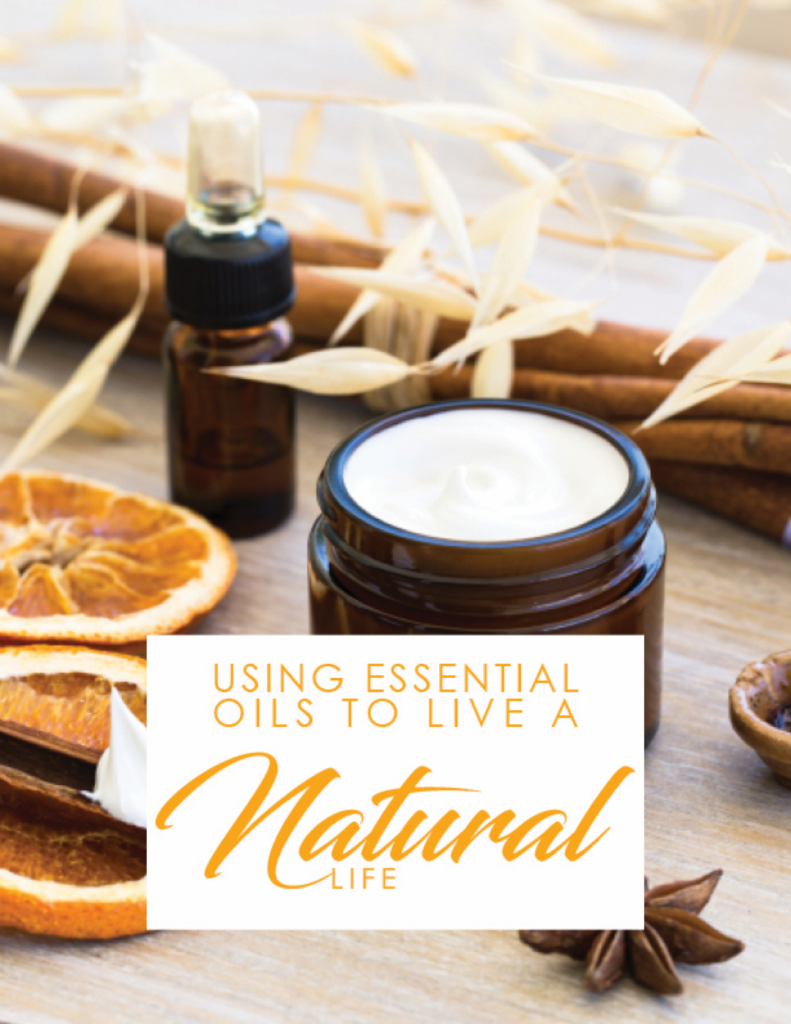 If you want to start using essential oils, please feel free to get my guide that provides you with a simple, easy-to-follow roadmap outlining how you can:
Use essential oils safely…
Favourite blends and ways to use essential oils
Make your own non-toxic body care and cleaning products…
Cook delicious recipes using essential oils…
GET YOUR NATURAL SOLUTIONS TO HEALTHY LIVING HERE
doTERRA places an emphasis on providing pure oils because pure oils are effective oils. Too often, essential oils available for purchase are diluted with filler substances or contaminants. Oils that are not pure decrease how effective the essential oils are and reduce their power and potential.