You may have experienced at least some form of poor brain performance at some point.
Is there really anything you can do about these issues?
Medical science is being rewritten to show that you can improve the health of your brain, and that repairing damage is not only possible, it's something we all may be able to do.

Perhaps you think that the brain is beyond repair. Even the medical establishment has believed that once we kill brain cells, they are gone forever or that brain brain is in a constant state of decline.

However, new science is now proving that your can repair itself. It wasn't until the 1980's when Fernando Nottebohm's research at Rockefeller University clearly indicated that neurogenesis -- production of new nerve cells, aka neurons -- was taking place in the adult vertebrate brain.
The next big step in this scientific evolution would take more than thirty years.
Just like the muscles of the body, when the brain is well-nourished and stimulated through proper exercise, it heals and grows. And with proper care and feeding, this amazing brain regeneration can occur throughout life.

Aging is often associated with cognitive decline. However, a growing body of literature shows that retaining a sharp, lucid brain means never retiring our critical thinking skills.
Over the past decade, there's also been a lot of excitement over nootropics, while this term may be new to you, nootropics have been used in both Chinese medicine and Ayurvedic healing for thousands of years.
Many of us want to boost our brain power, whether a student struggling to pass exams or warding off memory loss as we age, people are using nootropics for an array of personal and professional reasons.
So, what's exactly is a Nootropic?
Nootropics are substances (supplements, herbs, drugs, or other substances) that may have the ability to enhance brain circulation, alertness, thinking, memory, focus and concentration while decreasing mental fatigue and fog. Some nootropics are also adaptogenic, meaning they help your body manage stress.
Most nootropics are neuroprotective and cerebral anti-inflammatories. also protecting your brain from damage and degeneration.
Nootropics may be useful for enhancing your emotional and mental well-being, slowing or preventing the onset of age-related cognitive decline or disease (Alzheimer's), and help to protect you against the effects of damage to the brain including certain trauma injuries (i.e. concussion)
The word "nootropic" is derived from the Greek words "noos" (mind) and "tropos" (a bend or turn). The term nootropic was initially used to describe chemical/pharmaceutical nootropics or "smart drugs", "cerebral stimulants." such as caffeine, nicotine, Aderall and L-Dopa – all of which can cause mild to severe adverse effects.
Psychologist and chemist Dr. Corneliu Giurgea, was the first nootropics researcher. He explained that nootropics must meet a number of features to be classified as such. According to this definition, a true nootropic will offer:
Improved learning and short-term memory retention
Increased resilience to stress hormones and trauma
Brain cell protection and communication
No side effects
Using Natural Nootropics
​While Nootropics can have many benefits for brain health, they shouldn't be used as a substitute for healthy habits, You can't really "out-supplement" a poor lifestyle. Nootropics should not be used to cover up the effects of a lifestyle that doesn't support a healthy brain.
Getting enough sleep, eating a nutritious diet and managing stress are fundamental for achieving optimal cognitive performance, says Chris D'Adamo, PhD, at the University of Maryland. Once a person incorporates these changes into their life, nootropics can serve as an additional bonus for improving mental sharpness and reducing mental fatigue.
There are a wide range of compounds that could technically be categorised as "nootropics"—including antioxidant-rich foods (like extra virgin olive oil and turmeric). In fact, many foods that you eat on a regular basis contain these compounds. For instance, coffee and green tea contain caffeine, which is a nootropic.
Having a complete and balanced diet is one of the best ways to get plenty of nootropics in their natural form.
Before we dive in, it's important to mention that if you're concerned about any cognitive symptoms you're having, be sure to consult your doctor.
The Benefits of Natural Nootropics
Nootropics have been used for thousands of years, just without the fancy "nootropics" title.
Used in cultures all the world, you could call them natural nootropics. You can think of these natural nootropics like superfoods (nutrient-dense foods) that specifically boost your brain power.
These nootropics not only support brain health and brain wellness, they can actually improve your mental performance and improve the way you think.
Reducing your stress levels
Helping you focus on new information
Enabling better thought flow while you're writing or speaking
Enhancing creativity and your ability to come up with new ideas
Helping you memorise a speech
Additionally, natural nootropics have additional benefits for your overall longevity: they can help you protect your brain against disease, keep your nervous system in optimal condition, and in some cases, even set the stage for the growth of new brain cells.
Best of all, they're just plants, which means these types of nootropics can either be taken as herbal supplements, or better still, used as ingredients in the delicious foods you eat.
Natural Nootropics
Botanical brain balms work in a different way from conventional medicine because plant extracts are 'multi-drugs' which means they contain a range of ingredients, each with different health benefits, unlike single drug medicines. This means they can work on more than one aspect of the brain to beneficial effect. Traditional plant medicines, as long as they are produced, prescribed and used correctly, have a long legacy of safe use simply because they have been taken for hundreds if not thousands of years.
Adaptogens are natural substances that help the body handle stress and that as a by-product can also improve your brain function.
Examples include herbs like ginseng, bacopa, rhodiola, gingko and gotu kola.
Unlike caffeine, which is a stimulant that encourages a specific response within the body, adaptogenic herbs help the body adapt to stress by nudging it toward balance. To put it a different way, if caffeine is like a map from point A (sleepy) to point B (alert), adaptogens are more like a GPS system that figures out where you are and helps you get where you need to go (balanced).
Since stress and exhaustion are two factors that can greatly decrease cognitive ability, it makes sense that adaptogens may improve brain performance by balancing the body and reducing stress.
Here are some of the best adaptogens and nootropics:
Bacopa (Bacopa monnieri) or Brahmi is fundamental herb in Ayurvedic medicine to promote memory and focus, relieve anxiety and stress It is also an adaptogen, which fight off the free radicals linked to heart disease, diabetes, and cancer.
Ginseng one of the most popular adaptogenic herbs, from traditional chinese medicine, it's a long, light brown root with green leaves and a bitter flavor. It has a positive effect on the immune system.
Ginseng can support reduced blood sugar levels and increased concentration while helping with menopause, cancer, blood pressure, and heart disease.
Ginkgo (Ginkgo biloba) tincture (the active constituents are not water soluble), the leaves of the ginkgo biloba tree have been shown to be a powerful brain booster. Not only has this been shown to improve memory, but it can also alleviate stress by decreasing your stress hormone, cortisol.
Lush and leafy, ginkgo biloba is one of the oldest living tree species. It's a popular natural nootropic that has a positive effect on cognitive function. Practitioners of Chinese medicine use the herb to reduce dementia symptoms and reverse depression symptoms.
Gingko may play a role in improving blood flow, which can support artery health and reduce the chance of stroke. Other studies demonstrate the positive impacts of Gingko on eye health. Age-related macular degeneration, the leading cause of vision loss, may be slowed with a regular ginkgo biloba supplement.
Aromatherapy
In a pilot trial carried out last at Dilston Physic Garden (a collaboration with medical herbalists, universities and other research bodies to widen understanding into medicinal plants), sage taken with lemon balm and rosemary improved the ability to recall a list of words by more than 50 per cent in 63-year-olds.
Rosemary is a memory tonic for more on this essential oil read here
Nootropic Supplements
Curcumin - You have 99 problems, and curcumin can probably solve 98 of them—and you can add improved cognitive performance to that list.
Turmeric has been shown to improve working memory with consistent long-term supplementation.
L-theanine - a common and powerful nootropic found in Green Tea. Studies have shown L-theanine increases attention performance, improves sleep, boost reaction time, and promote relaxation. It could also be therapeutic for patients who suffer from high anxiety. These benefits are linked to L-theanine's neuroprotective effects, meaning it can restore and regenerate nerve cells in multiple ways.
​Omega-3's - such as DHA and EPA are essential building blocks for a healthy brain. Being deficient in omega-3's can impair proper communication between brain cells, slow your thinking, and impair your memory and focus. Thankfully, a ton of foods contain Omega-3's, like walnuts, chia seeds, and oily fish.
Choline - a supplement that enhances cognitive function. Since you use so much acetylcholine when you're calculating, processing, and problem-solving, having enough choline means having the acetylcholine you need for attention and focus.
If your memory isn't what it used to be and you need further help, then there may be a great deal of benefit to you to go to find a naturopath to guide you back to health.
To find out more about how you can manage your stress, anxiety or energy levels please contact sue@suehardman.com.

If you haven't signed up for my regular updates and newsletter, you can grab a copy my free gifts here –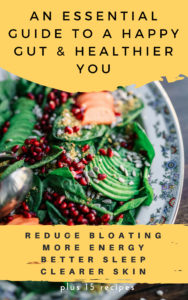 This blog is intended as an informational guide. The remedies, approaches and techniques described herein are meant to supplement, and not be a substitute for professional medical care or treatment. They should not be used to treat a serious ailment without prior consultation with a qualified health care professional.
​